Artist identity
---
[ Follow Ups ] [ Post Followup ] [ Ukiyo-e Q & A ]
---
Posted by Chris Brooks (136.34.232.115) on April 27, 2020 at 20:11:50: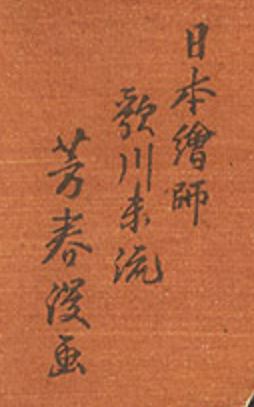 https://data.ukiyo-e.org/uploads/images/3140c660c91366cd7da77f46ba64e594.jpg
Hello
Can anyone read the artist signature attached? On the left three columns, the first two characters in the middle column could be Utagawa. On the far left column it looks like Yoshi followed by two characters and then ga. I'll post an image of the print as well.
Thanks
Chris


---
---