Hiroshige Fujieda poem
---
[ Follow Ups ] [ Post Followup ] [ Ukiyo-e Q & A ]
---
Posted by Kim (193.190.215.254) on May 04, 2020 at 16:01:32: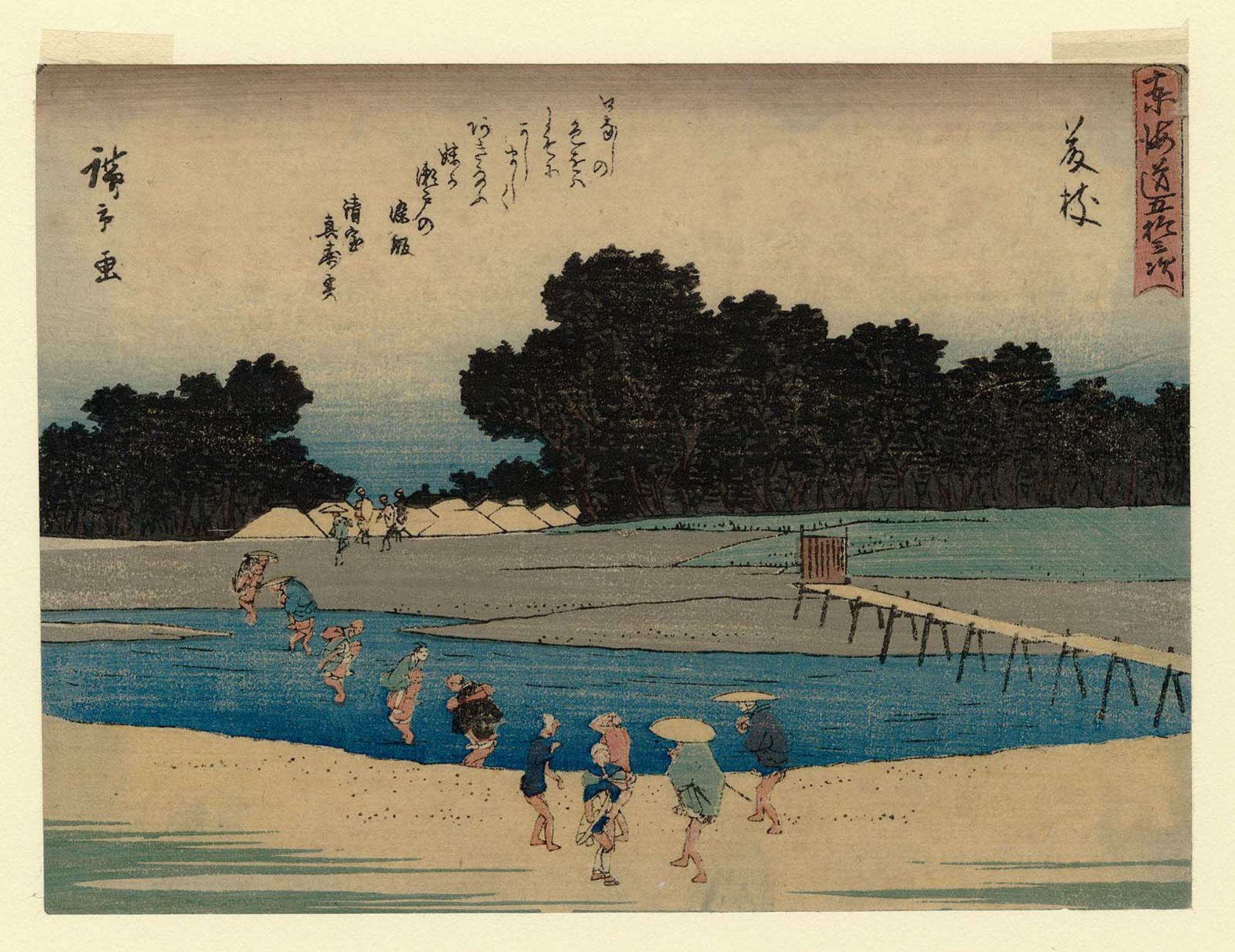 https://data.ukiyo-e.org/mfa/images/sc144382.jpg
Hi,
I have this print and i'm wondering what the poem says. I'd also love to gather some information about the activities and objects seen on the print.
Hiroshige, 53 Stations of the Tokaido, Kyoka_Edition, station 23: Fujieda
Many thanks!


---
---