artist of this print?
---
[ Follow Ups ] [ Post Followup ] [ Ukiyo-e Q & A ]
---
Posted by Judy Hahn (76.109.174.63) on May 10, 2020 at 21:52:34: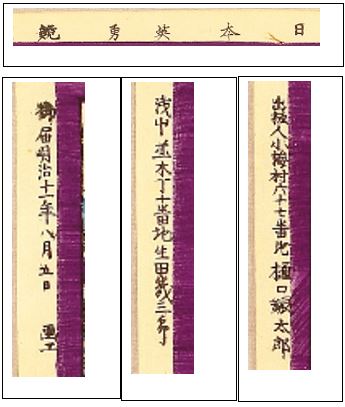 https://data.ukiyo-e.org/uploads/images/e944473a19da39508f1e2b41deeb4ce4.jpg
This is the closeup of a small panel from a toy print whose artist I do not know. I will also post the print as well as an image from a Mizu Hanga catalog that has similar panels on the prints. There the artist is identified as Yoshifuji - is that the artist of this print?
details that I do know:publisher: Isetatsu
Your help is appreciated!
Judy
title (E): Toy Cards
title (J): Omocha karuta
series (E): Edo Pastimes, New and Old Toy Pictures
series (J): Edo Shumi shinko Omocha-e



---
---