Who and What
---
[ Follow Ups ] [ Post Followup ] [ Ukiyo-e Q & A ]
---
Posted by Steven Silver (216.60.238.37) on May 20, 2020 at 00:07:33: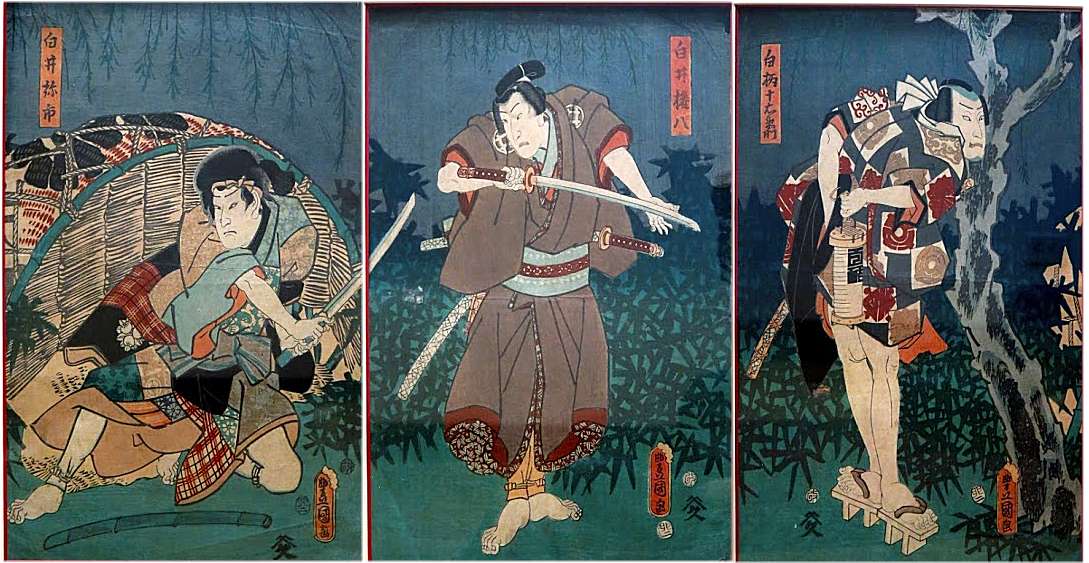 https://photos.app.goo.gl/VECsHwALsYyRfhCy9
My Aunt gave us this triptych many years ago. I've searched the internet multiple times but have not come up with a match. The signature's seem to match Toyokuni II or IV but that is only an amateur's guess. Any suggestions?
Thank You for your efforts.



---
---