Re: Kunisda III signature query
---
[ Follow Ups ] [ Post Followup ] [ Ukiyo-e Q & A ]
---
Posted by Guy Pepermans (84.197.53.216) on June 02, 2020 at 20:33:42:
In Reply to: Re: Kunisda III signature query posted by Alec W. on June 02, 2020 at 00:56:43: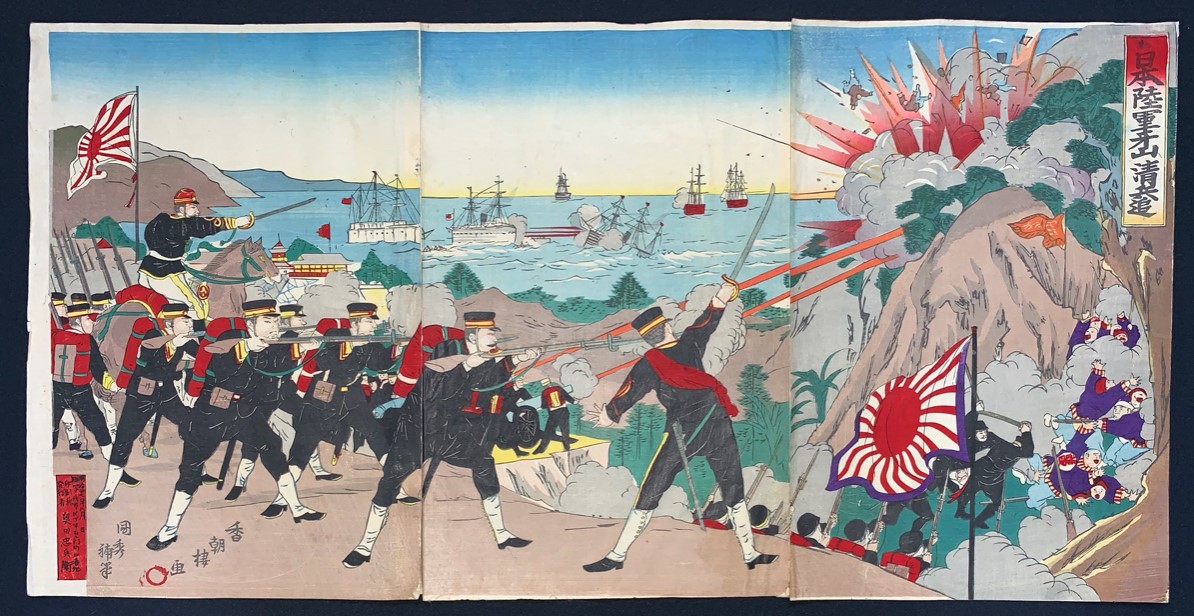 https://data.ukiyo-e.org/uploads/images/152f04f0105ab44002e889b42c0d9bcc.jpg
An 1894 war triptych covering an episode of the Sino-Japanese conflict (title: 日本陸軍牙山清兵追), has two signatures:
1- 香朝楼画 ('Kôchôrô ga') referring to Kunisada III;
2- 国秀補筆 ('Kunihide hohitsu' i.e. 'retouches or corrections by Kunihide').
I presume that Kunihide, at that time, was a pupil/assistant, working with Kunisada III in his studio.
Guy.


---
---