Lucky Gods print
---
[ Follow Ups ] [ Post Followup ] [ Ukiyo-e Q & A ]
---
Posted by Chris Brooks (136.34.232.115) on June 08, 2020 at 01:12:57: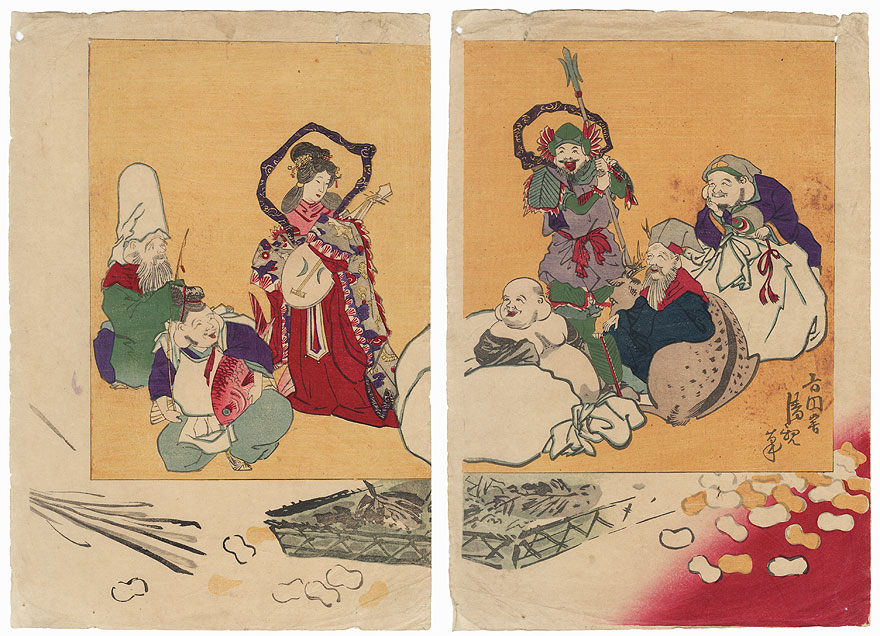 https://data.ukiyo-e.org/uploads/images/a617cf11eca7a4bad1a2c1dde894ce55.jpg
Hello
I've come to enjoy prints of the Seven Lucky Gods and have purchased several. Here is one of all seven of the deities but I'm unsure of the artist. There may be a signature in the corner of the right panel.
Thanks
Chris


---
---