Unknown Print Appears to be Utagawa Hiro
---
[ Follow Ups ] [ Post Followup ] [ Ukiyo-e Q & A ]
---
Posted by Mr H (99.230.240.71) on June 19, 2020 at 23:39:08: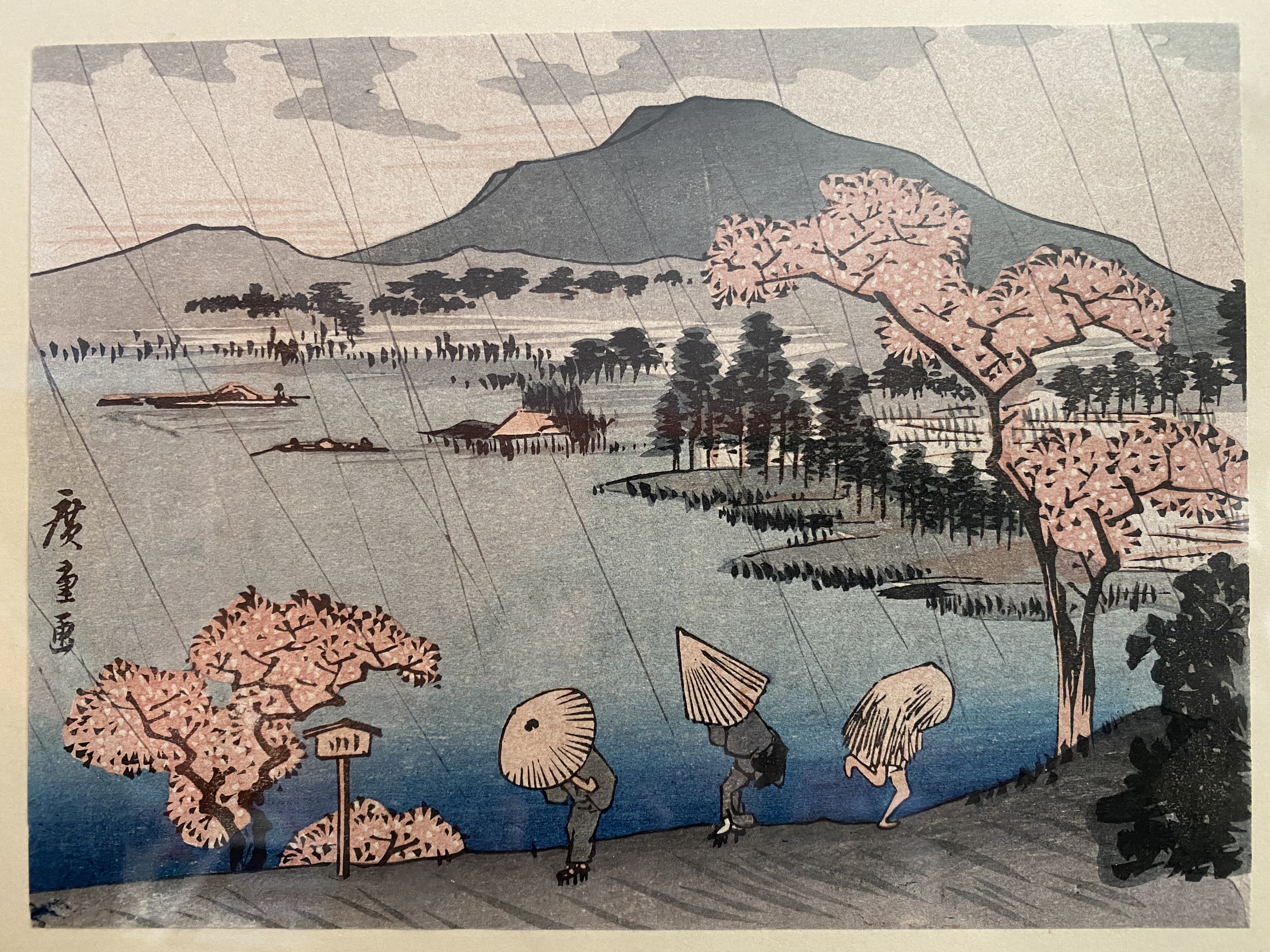 https://data.ukiyo-e.org/uploads/images/9624eb4af72e90c2b6d5cd62d27251fa.jpg
This print was framed in Toronto Canada between 1924 and 1948 (paper back of the frame is sealed and a sticker applied gives an address relevant to the dates mentioned). I'd like to know the name if it has one and why it has no publisher's mark. The signature appears to be Utagawa Hiroshige. I'm assuming it's a low-quality reproduction but I like it.


---
---