Watanabe and Yone Noguchi
---
[ Follow Ups ] [ Post Followup ] [ Ukiyo-e Q & A ]
---
Posted by Martina (188.155.213.132) on June 23, 2020 at 23:07:50: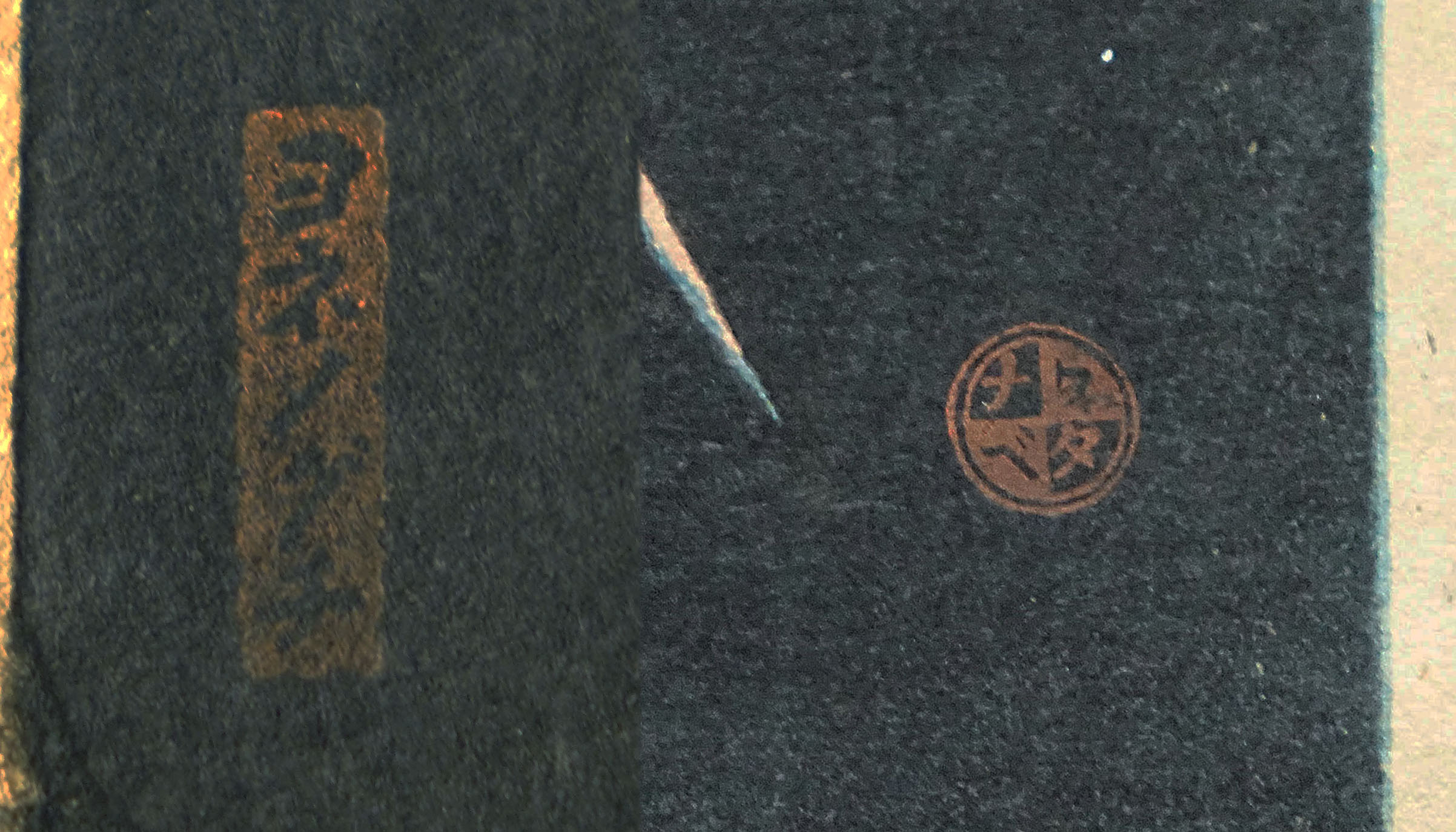 https://data.ukiyo-e.org/uploads/images/1b6e7780cbceb83b9a79c8744a74c60d.jpg
Hello
I have a Watanabe "Rainstorm Beneath the Summit" from Hokusai with a red 6mm Watanabe round seal in the lower right corner and a ヨネノグチ seal in the lower left corner.
Is this the seal of the writer Yone Noguchi (1875–1947)? Does anyone have more information about this collaboration?
Thank you!


---
---