Artist identity
---
[ Follow Ups ] [ Post Followup ] [ Ukiyo-e Q & A ]
---
Posted by Chris Brooks (136.34.232.115) on June 28, 2020 at 20:38:04: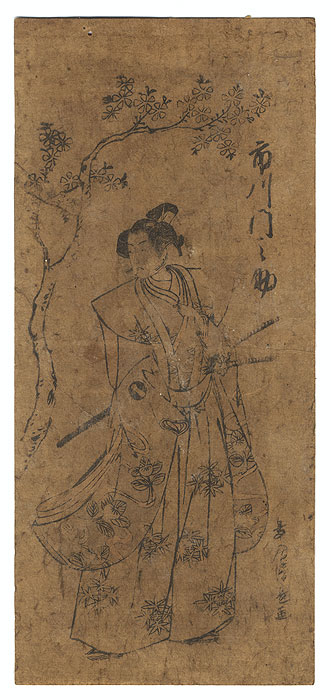 https://data.ukiyo-e.org/uploads/images/f3d6cd63e8afddc8b0ed7bfad6df3127.jpg
Hello
I have what appears to be an Edo era print in poor condition. It doesn't appear to have a publisher or census seal but it does have a signature which isn't very legible. Can anyone make out the characters in the signature?
Thanks
Chris


---
---