Re: Artist identity
---
[ Follow Ups ] [ Post Followup ] [ Ukiyo-e Q & A ]
---
Posted by Hans Olof Johansson (83.252.64.52) on July 06, 2020 at 18:32:55:
In Reply to: Artist identity posted by Alexander B on July 06, 2020 at 08:01:03: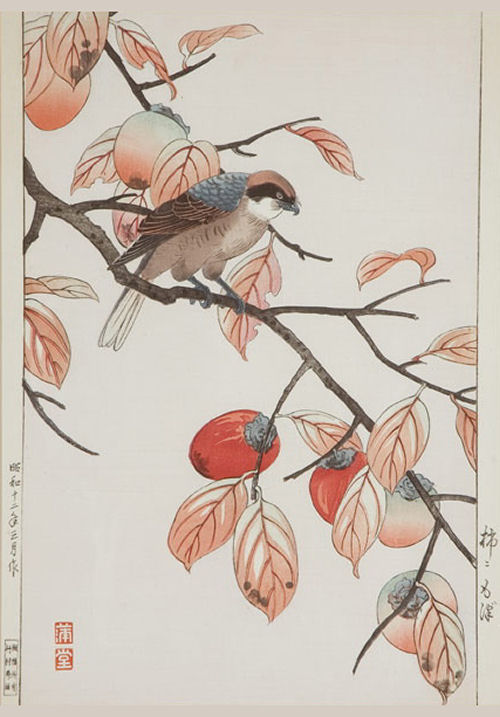 https://data.ukiyo-e.org/uploads/images/45dff0fe509c5bd7f365263bc0046016.jpg
Alexander,
I found a website with some information on the print:
http://www.rakusan.net/htdetail/ZH2.html
As for the identity of the artist and the date, this site is in agreement with what manuD already has stated. Additionally it suggests that the title of the print is "Kaki to mozu" (柿ともず - "Persimon and shrike). It may well have been the artist's intention, but I have to say that I think the bird in the print looks more like a sparrowhawk.
Best regards,
Hans Olof



---
---