Re: Help identifying print
---
[ Follow Ups ] [ Post Followup ] [ Ukiyo-e Q & A ]
---
Posted by Help identifying pri (170.233.210.169) on July 09, 2020 at 06:37:25:
In Reply to: Help identifying print posted by Javier on July 09, 2020 at 06:30:28: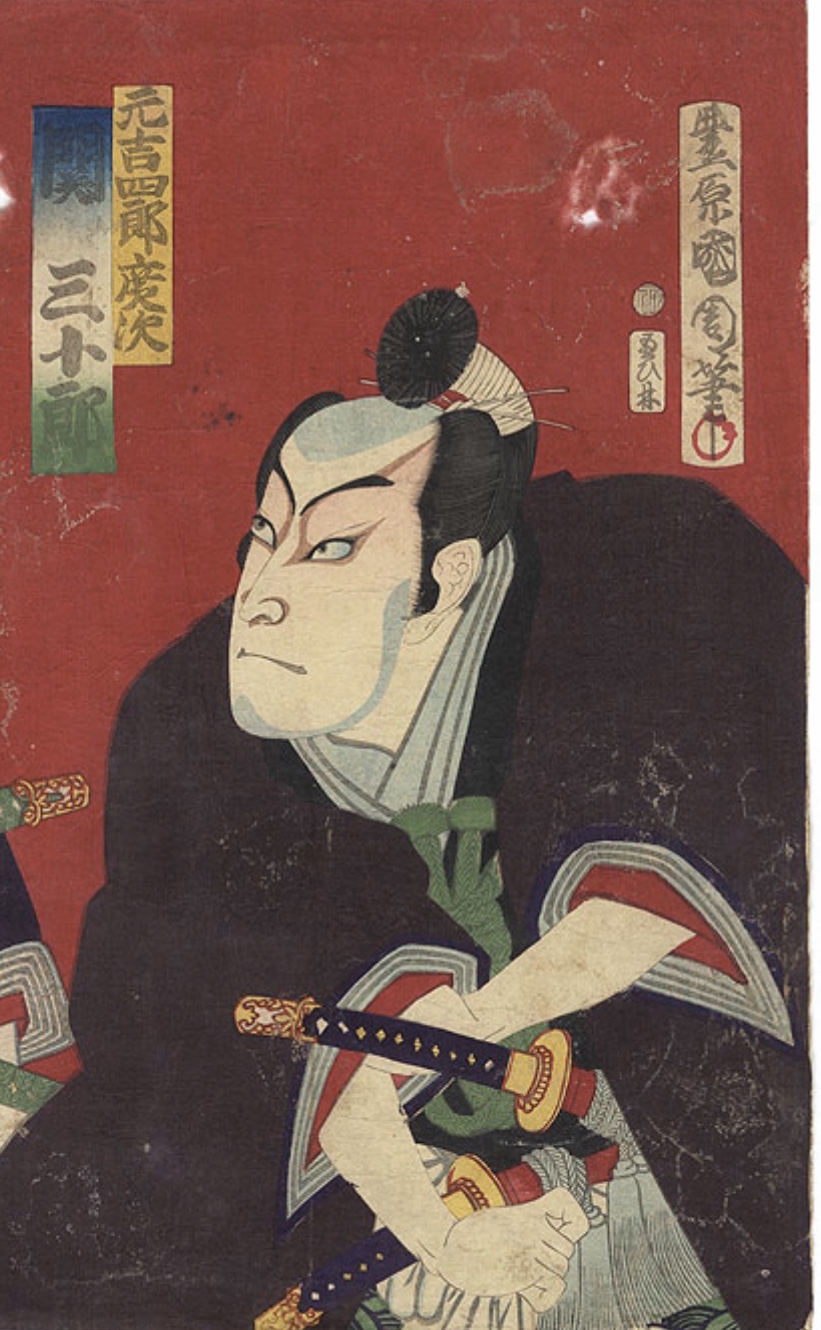 https://data.ukiyo-e.org/uploads/images/82fee4f08387a79607f2c9b64118ac43.jpg
Hi collegues, any information about this ukiyo-e print will be highly regarded. I would like to know in particular:
Authorís name.
Period of manufacture
Title of the print
Name of the actor
If this print is part of a triptych or diptych, etc I would like to learn about the rest of the prints that complete this set.
Best regards
Javier



---
---