Help with (I think) Kunisada identificat
---
[ Follow Ups ] [ Post Followup ] [ Ukiyo-e Q & A ]
---
Posted by Tim M (73.23.21.59) on July 13, 2020 at 22:01:42: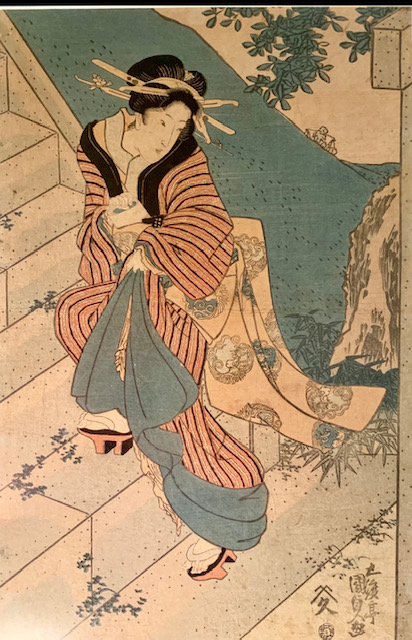 https://data.ukiyo-e.org/uploads/images/f3fd7d0c855f94dfdb0f8bd66d03174a.jpg
Hello - Would anyone please be able to help identify this print? I believe from the seals that the artist is Utagawa Kunisada with a "kiwame" censor seal. To my (very) novice eye I have found a match for the publisher mark that seems to be "Yamamoto-Heikichi". Basically I'm trying to find anything that matches this online so I could roughly appraise it. Thank you so much to everyone, really appreciate this resource. Kindly, Tim M.


---
---