Kunitoshi shogun and emperor?
---
[ Follow Ups ] [ Post Followup ] [ Ukiyo-e Q & A ]
---
Posted by Judy Hahn (75.104.38.138) on July 14, 2020 at 23:13:49: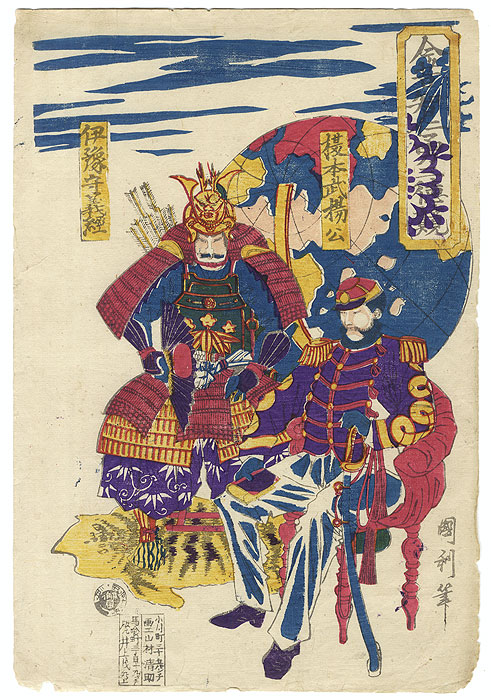 https://data.ukiyo-e.org/uploads/images/7653e47f3933c0359e535750c0525774.jpg
This print appears to be of the Meiji emperor with a shogun (the last one?) standing behind and to the side. Has this something to do with the transition? the loyalty of the prior shogunal staff to the emperor? or? The next post will have closeups of the various pieces of text. ANy help in identifying the people and texts would be greatly appreciated.


---
---