Re: Kunitoshi shogun and emperor?
---
[ Follow Ups ] [ Post Followup ] [ Ukiyo-e Q & A ]
---
Posted by Hans Olof Johansson (83.252.64.52) on July 17, 2020 at 09:23:33:
In Reply to: Re: Kunitoshi shogun and emperor? posted by Judy Hahn on July 16, 2020 at 19:53:33: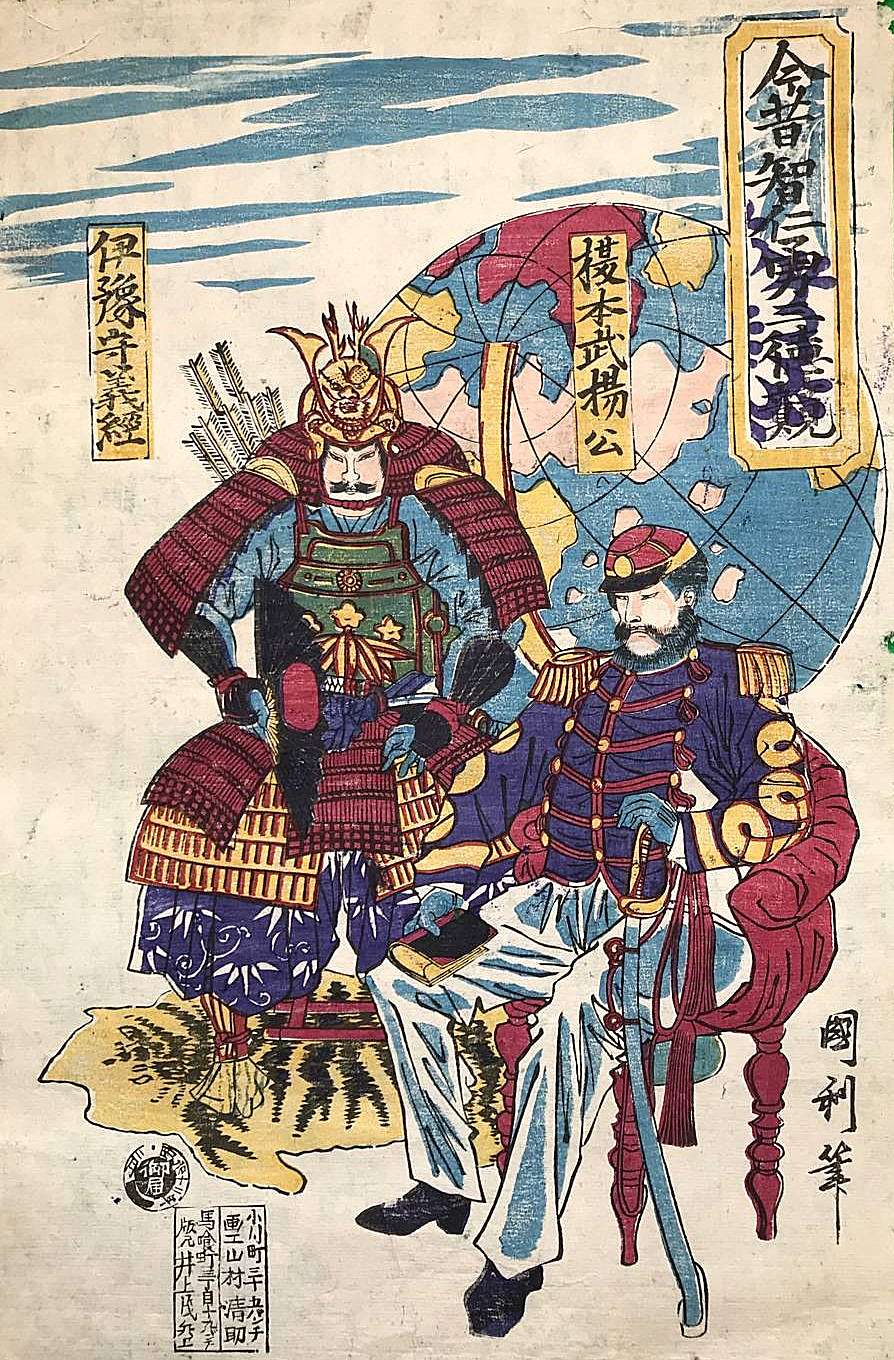 https://data.ukiyo-e.org/uploads/images/e12053d8bcc946c17b8ad5b282f671fe.jpg
Judy,
I found another image of the print on the net. Hopefully this makes it a little easier to read.
Anyway the date appears to be Meiji 12, 2nd month (February 1879). I believe the print is a homage to Enomoto Takeaki, who was a very prominent figure in Meiji Japan (see https://en.wikipedia.org/wiki/Enomoto_Takeaki), comparing him to a medieval war hero.
Best regards,
Hans Olof



---
---