Artist identity
---
[ Follow Ups ] [ Post Followup ] [ Ukiyo-e Q & A ]
---
Posted by Chris Brooks (136.34.232.115) on July 18, 2020 at 04:25:54: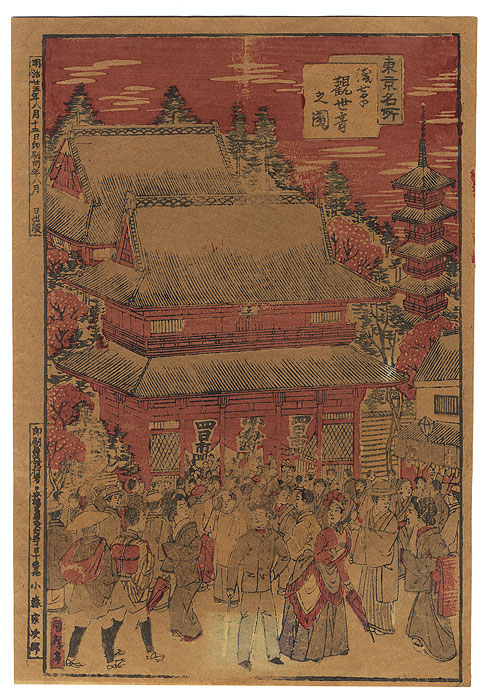 https://data.ukiyo-e.org/uploads/images/6ef94c9452c7c16b28fe7835a12d2ccb.jpg
Hello
So by request I have another unusual Meiji era print. It's not a great print but I believe there is a signature in the lower left hand of the print. I looked at Alec's database and I'll take a stab but I'm likely wrong (like I usually am :-) ).
If that is a signature, could it read Kuniomi ga?
Thanks
Chris


---
---