Re: Artist identity
---
[ Follow Ups ] [ Post Followup ] [ Ukiyo-e Q & A ]
---
Posted by Hans Olof Johansson (83.252.64.52) on July 19, 2020 at 00:02:03:
In Reply to: Artist identity posted by Chris Brooks on July 18, 2020 at 04:25:54: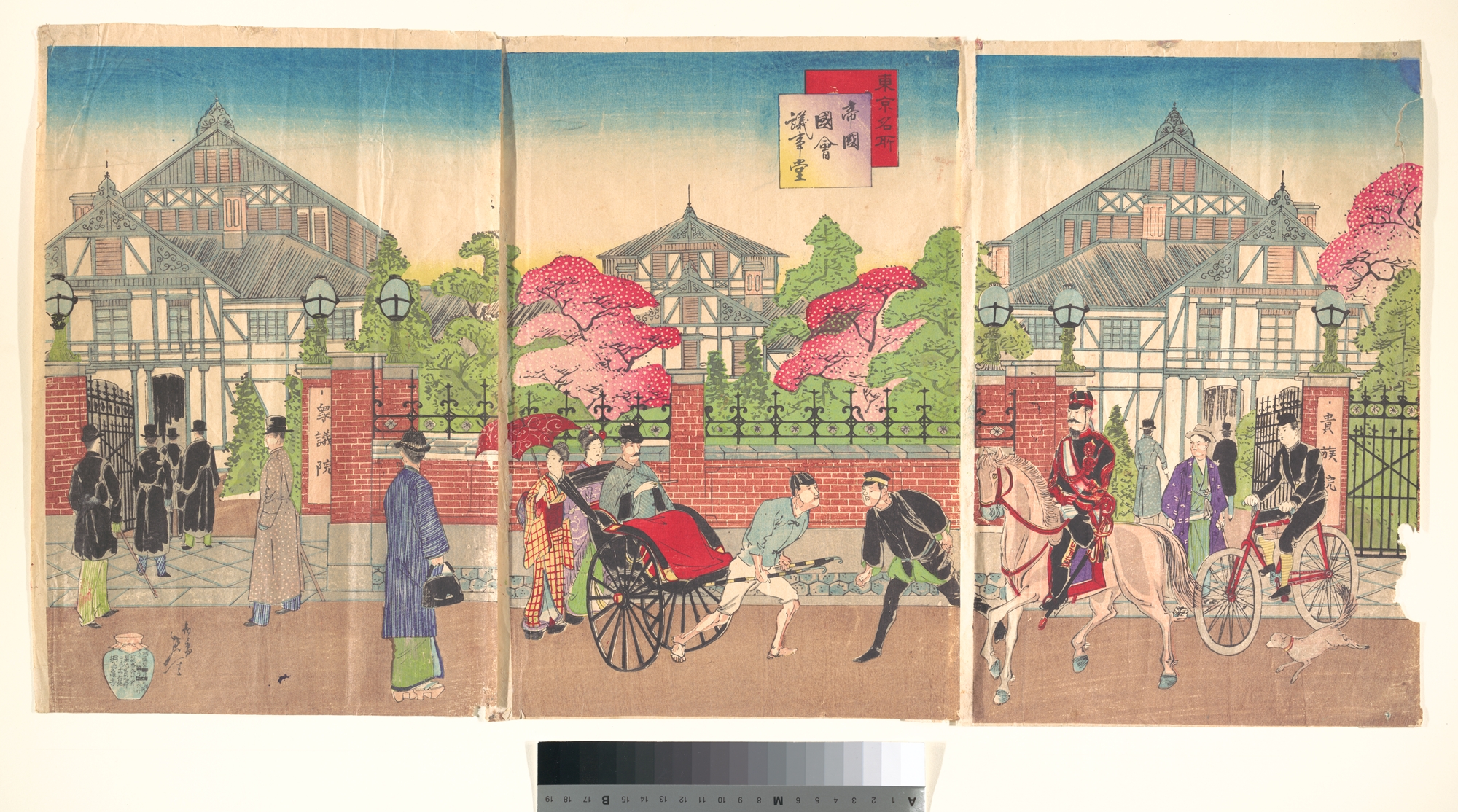 https://data.ukiyo-e.org/met/images/DP147681.jpg
Chris,
The series title of your print is "Tôkyô meisho" (東京名所), and the date in the left margin appears to be Meiji 23 (1890) or Meiji 25 (1892). The triptych above has a very similar title cartouche, and is dated by the Metropolitan Museum of Art to Meiji 31 (1898) (see https://ukiyo-e.org/image/met/DP147681).
In my opinion your print could belong to the same series as the triptych. If so, yours could be the middle panel of a triptych and possibly designed by Watanabe Nobukazu.
Best regards,
Hans Olof


---
---