Re: Artist identity
---
[ Follow Ups ] [ Post Followup ] [ Ukiyo-e Q & A ]
---
Posted by Hans Olof Johansson (83.252.64.52) on July 19, 2020 at 13:49:25:
In Reply to: Re: Artist identity posted by Hans Olof Johansson on July 19, 2020 at 00:02:03: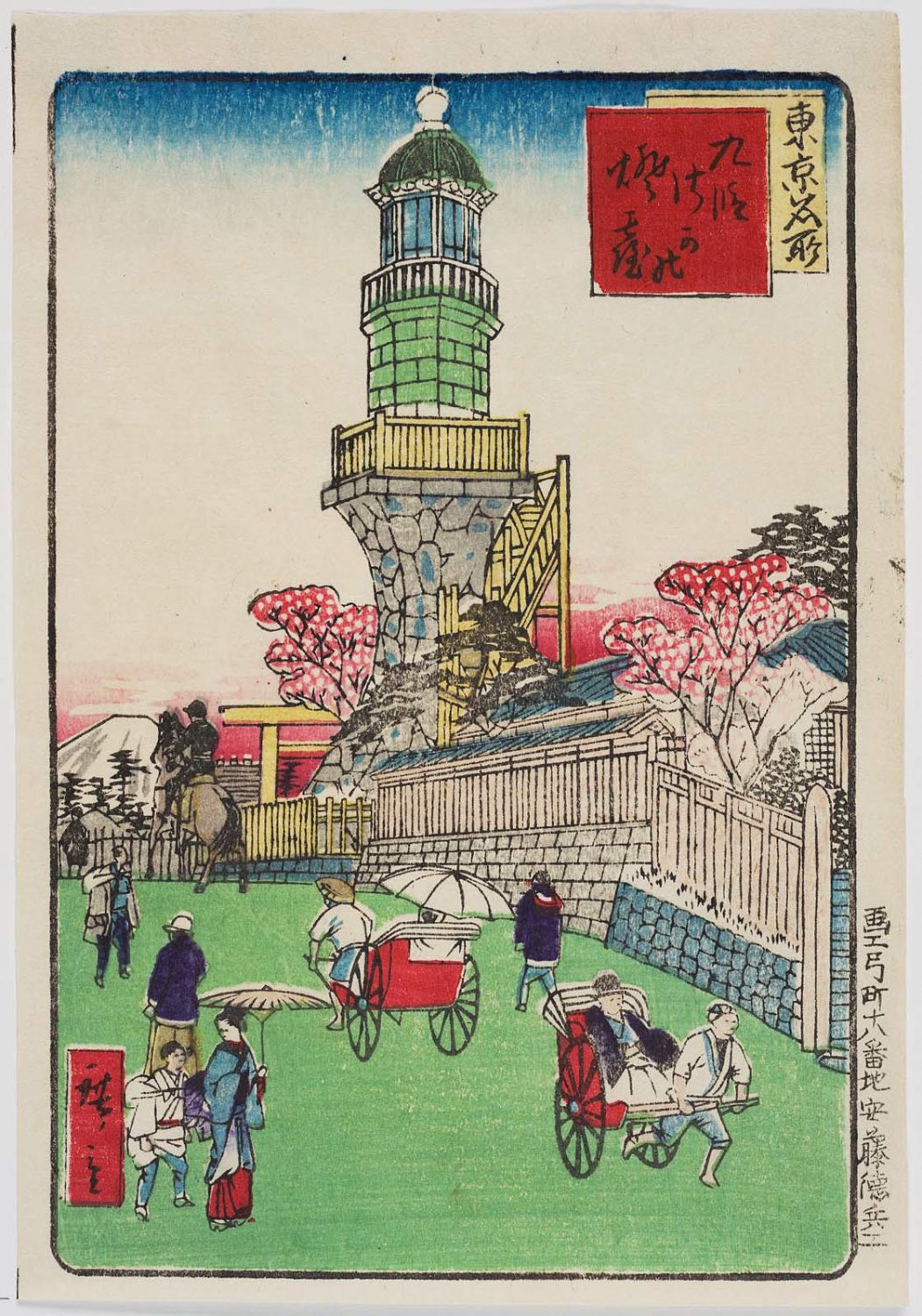 https://data.ukiyo-e.org/mfa/images/sc219750.jpg
This print, the Kudanzaka lighthouse depicted by Hiroshige III, represents yet another Tôkyô meisho series with a rather similar title cartouche. It was published in 1878, about 15 years before your print, though, so it's most probably not the same series - unless it became so popular that they decided to produce a new edition in the 1890s. However, Hiroshige III could perhaps be the designer of your print too.


---
---