Artist identities
---
[ Follow Ups ] [ Post Followup ] [ Ukiyo-e Q & A ]
---
Posted by Chris Brooks (136.34.232.115) on July 20, 2020 at 22:13:28: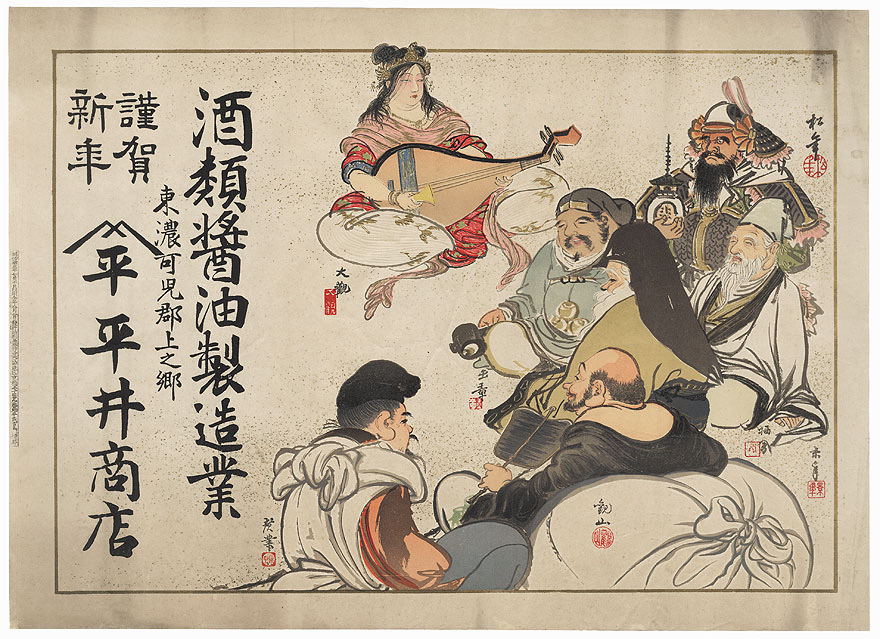 https://data.ukiyo-e.org/uploads/images/1a40d10902d819e9ed3f524177cae7d6.jpg
Hello
I like prints of the Seven Lucky Gods and have purchased several. I found one which I may have uploaded sometime back but received no response. It's likely Meiji era or later and it appears that each 'god' was done by a different artist if I am understanding this correctly as there is what appears to be an artist signature and seal by each print. Can anyone identify any of these artists and give an idea why there are so many artists?


---
---