possible Hokuba surimono
---
[ Follow Ups ] [ Post Followup ] [ Ukiyo-e Q & A ]
---
Posted by Melanie Roy (72.218.36.196) on July 27, 2020 at 00:09:47: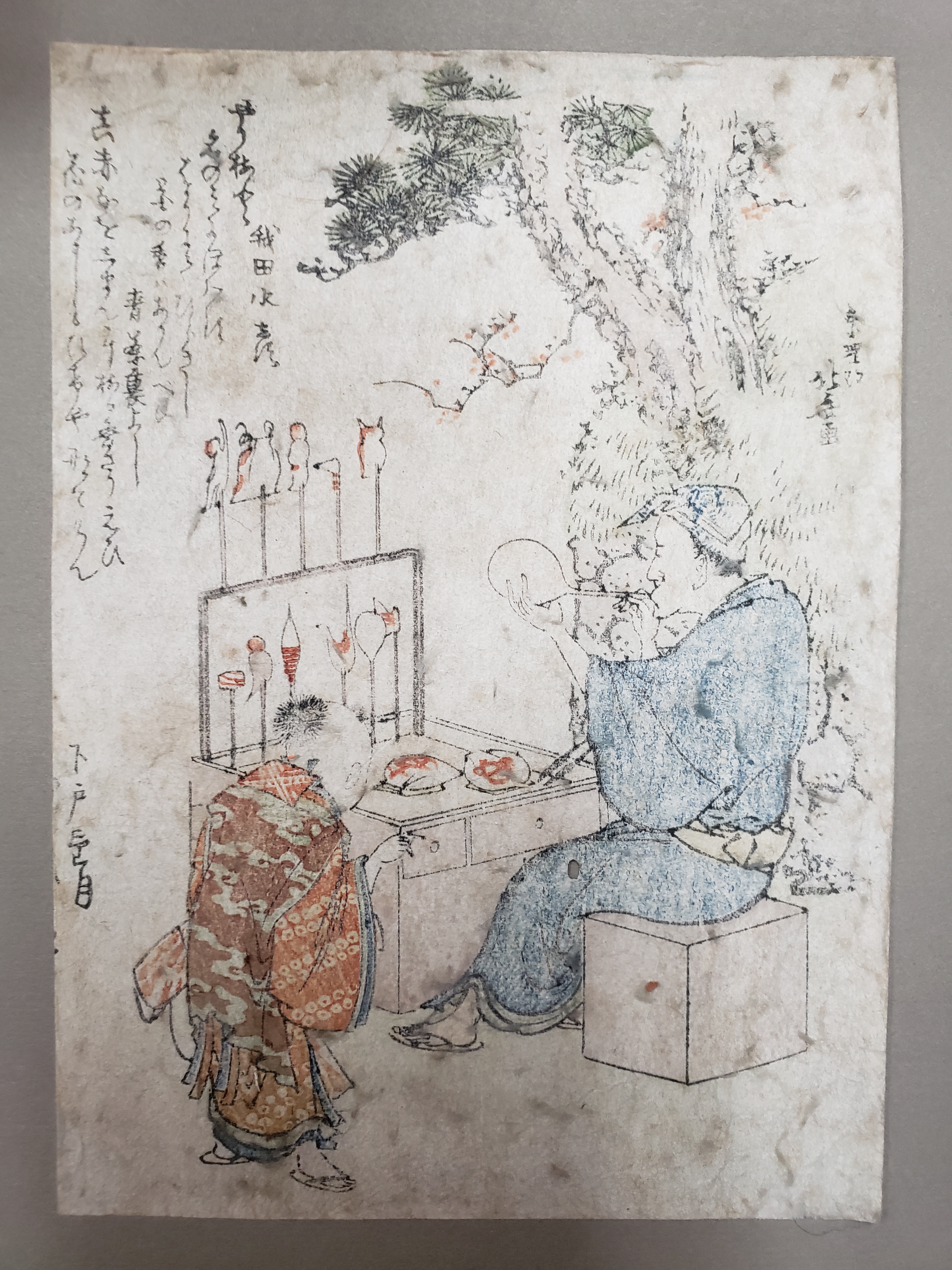 http://data.ukiyo-e.org/uploads/images/8ad6b88b9bd5adb6994006579025ea4c.jpg
I am looking for any information possible about the surimono shown at the link, below. Can anyone identify the artist and poet of this print, depicting an artisan making amezaiku? At the upper right, the print appears to be signed Hokuba ga, suggesting Teisai Hokuba did the illustration, but the signature is not a definite match with other examples. At the left edge is what appears to be a different signature. Is this the signature of the poet, the woodblock carver, or is it something else? Can anyone read the poem? All information is appreciated.


---
---