Re: Japanese print
---
[ Follow Ups ] [ Post Followup ] [ Ukiyo-e Q & A ]
---
Posted by Alec W. (174.105.163.103) on August 11, 2020 at 22:33:45:
In Reply to: Japanese print posted by Harry Clegg on August 11, 2020 at 17:06:10: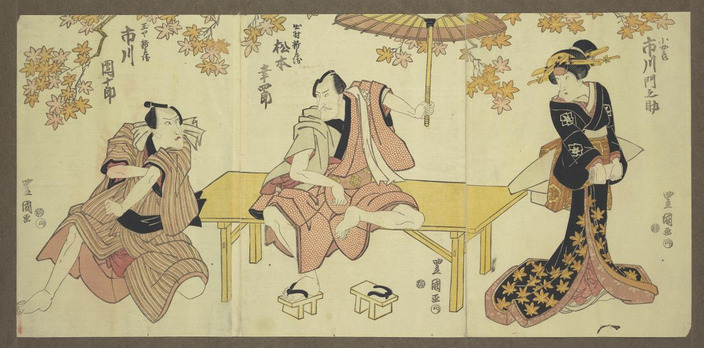 https://data.ukiyo-e.org/uploads/images/31cbc9ea11731bb51614700f3fd650fa.jpg
This is the right sheet of a triptych design signed "Toyokuni ga". Tokyo Metro Library has the full design (東M238-009, see below), which they connect to an 1822 performance of the play "Yoshitsune Senbon Zakura" 義経千本桜. Given that date, the artist must be Utagawa Toyokuni I.
https://archive.library.metro.tokyo.lg.jp/da/detail?tilcod=0000000003-00051647
-A


---
---