Unidentified Kunisada triptych
---
[ Follow Ups ] [ Post Followup ] [ Ukiyo-e Q & A ]
---
Posted by Rick Wilk (68.51.126.103) on August 14, 2020 at 20:55:43: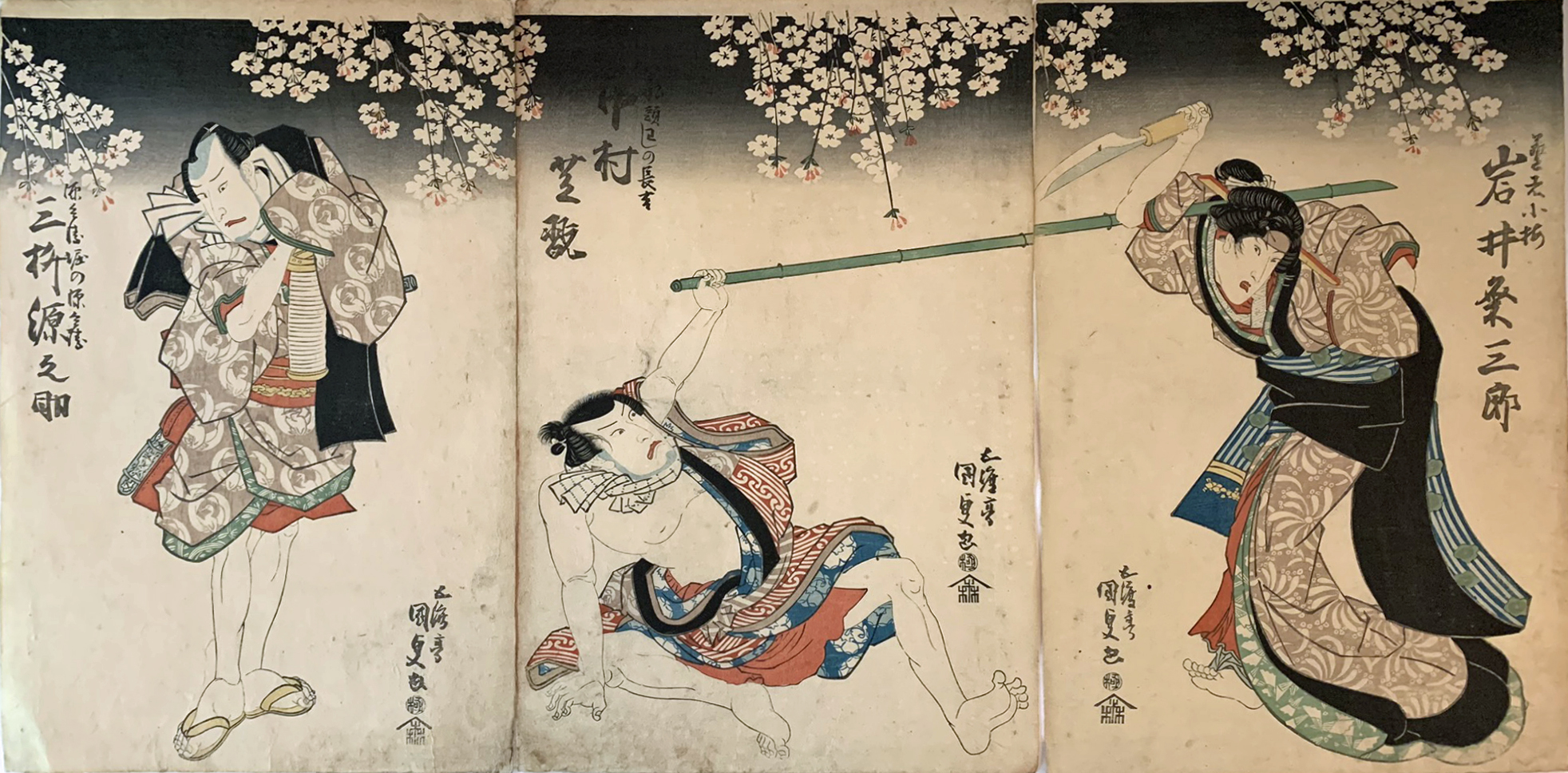 http://data.ukiyo-e.org/uploads/images/f046c11a82ad68fe508c84fe7495cd78.jpg
I lack any information beyond the Kiwame seal, the publisher Moriya Jihei and the Gototei Kunisada ga signature. It looks like it could be 1830s or 40s, but I would love to know the names of the actors and the title of the play. Thanks in advance, and many Kudos for answering so many questions!


---
---