Assistance in identifying woodblock (dip
---
[ Follow Ups ] [ Post Followup ] [ Ukiyo-e Q & A ]
---
Posted by Camille (176.128.124.156) on August 20, 2020 at 10:38:23: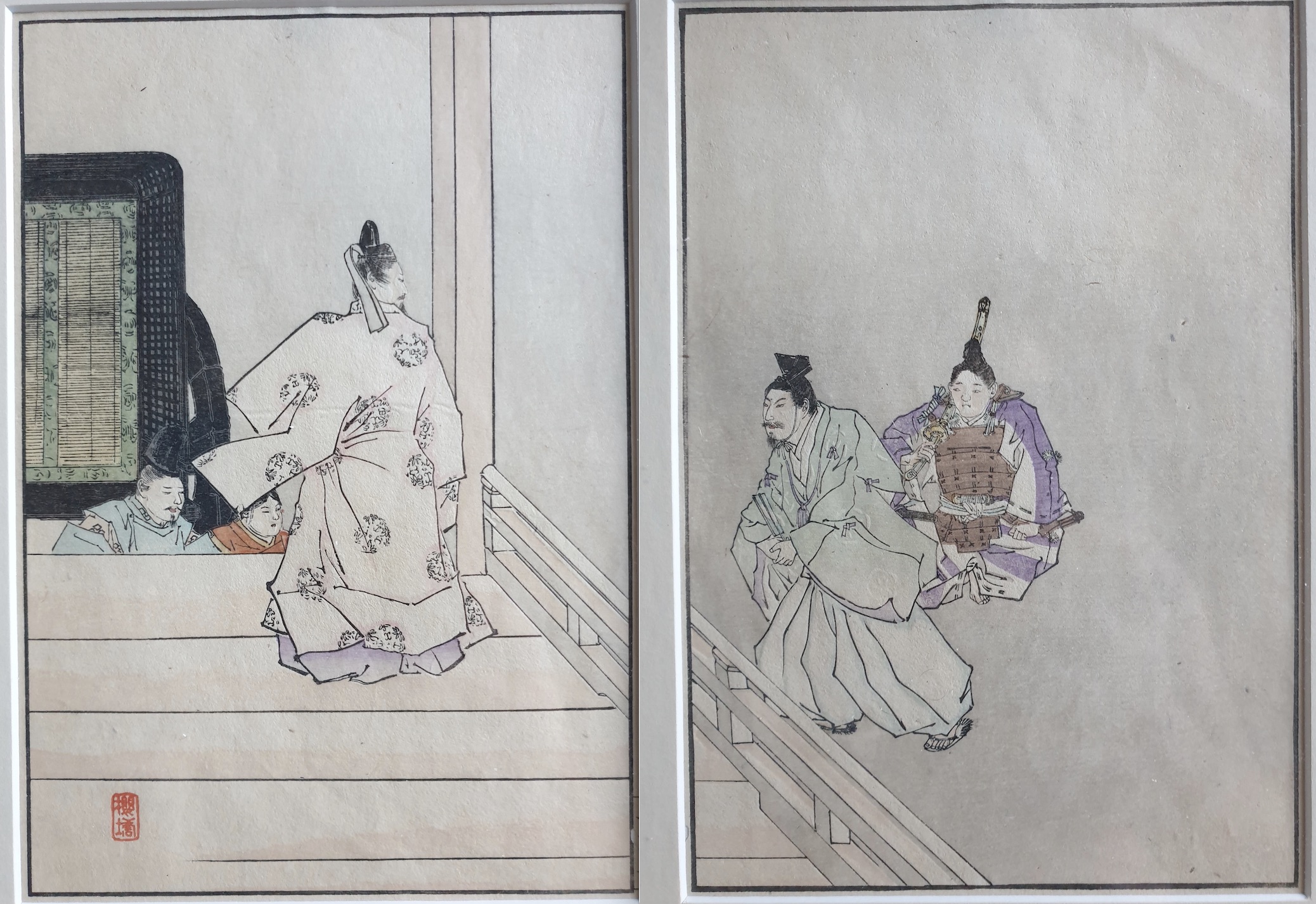 https://data.ukiyo-e.org/uploads/images/9c6274a67e2324bcc8a3db7fa045e7fb.jpg
Hello everyone,
I have been trying to identify or get some information on this two-part (supposedly, 1880, Emperor, a courtier and a soldier maybe ?). I was not able to find anything on the Ukiyo-e database or elsewhere. Anything would be really precious to me
Thank you in advance for any help or tips provided.


---
---