Re: Help identifying the artist/signatur
---
[ Follow Ups ] [ Post Followup ] [ Ukiyo-e Q & A ]
---
Posted by Hans Olof Johansson (83.252.64.52) on September 02, 2020 at 09:45:22:
In Reply to: Help identifying the artist/signature? posted by David on September 01, 2020 at 22:49:59: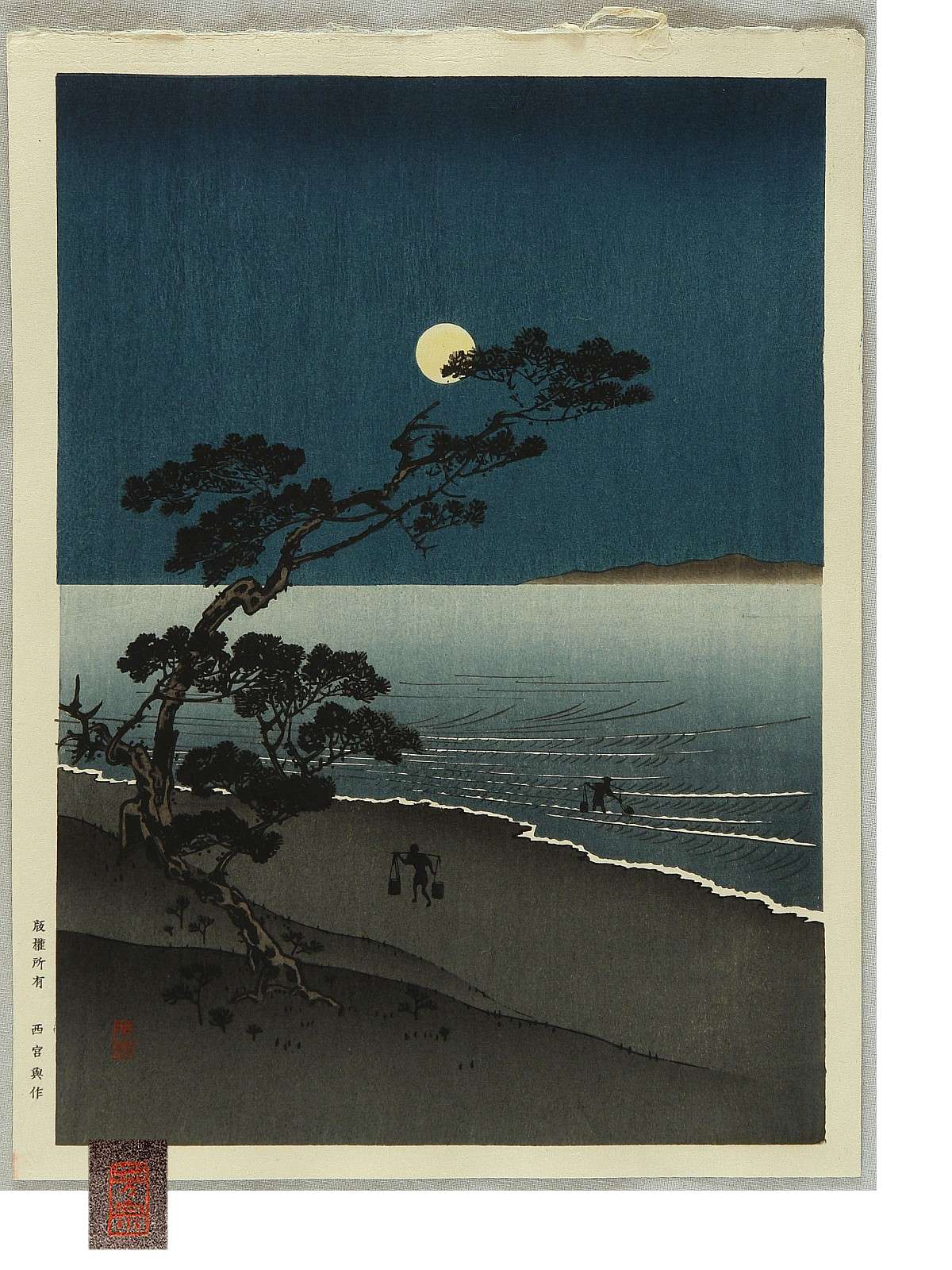 https://data.ukiyo-e.org/uploads/images/75f993a4ac60cd3e0a3f4a6cc98ce006.jpg
David,
Above is what appears to be the original design by Arai Yoshimune (1863-1941). An unscrupulous publisher seems to have produced a new version of the design with the artist's seal replaced by Hiroshige's signature in a mid-19th century style cartouche, thus being able to raise the selling price.
Best regards,
Hans Olof


---
---