title of this kunichika print?
---
[ Follow Ups ] [ Post Followup ] [ Ukiyo-e Q & A ]
---
Posted by Judy Hahn (75.104.38.138) on September 14, 2020 at 23:02:57: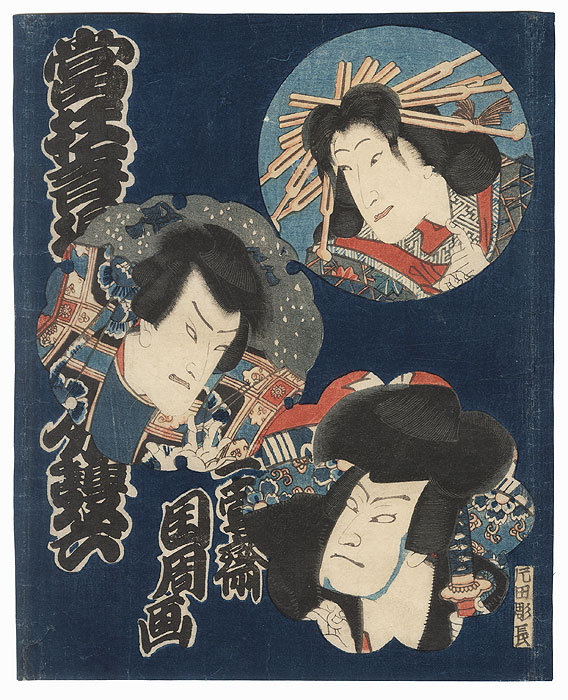 https://data.ukiyo-e.org/uploads/images/88d86deb2f93a1573d27a6321f332fbd.jpg
Would someone please tell me what the title of this print is, and the name is of the publisher(?) or carver(?) in the lower right corner cartouche. I understand the theme is sun-moon-flowers, with each of the actors pictured within the shape of one of their symbols. Anything else you might know about the print - it is smaller: 9 1/2" x 7 3/4" - chuban?? or??
Many thanks
Judy


---
---