Another unknown Meiji artist
---
[ Follow Ups ] [ Post Followup ] [ Ukiyo-e Q & A ]
---
Posted by Alec W. (174.105.163.103) on September 19, 2020 at 04:53:17: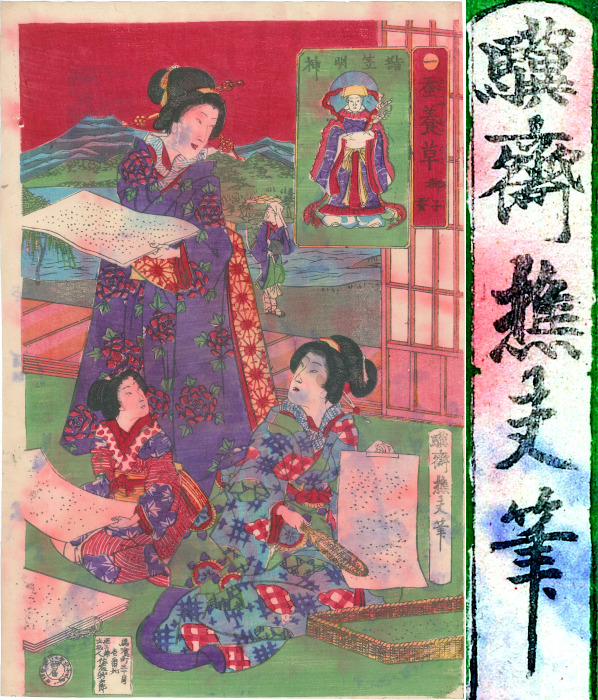 https://data.ukiyo-e.org/uploads/images/70184d24f89dbbf543d4306785336c1d.jpg
Anyone have any ideas about the signature on this 1880 sericulture-themed print? The design seems to closely mirror that of a series by Fusatane, but with a different publisher.
What I have discerned so far:
Artist signature: Kisai Shō(?)… hitsu 驥齋樵囗筆
Series title: Kaiko yashinai kusa 蚕養草
Design title: 御?子蚕
Inset text: 絹笠明神
Publisher: Satō Shintarō 佐藤新太郎 (though at a different address in Nihonbashi Bakurochō than listed by Marks)
Full scan here:
https://www.ukiyoesig.net/gallery/aw/058.jpg
The related Fusatane design here:
https://pbs.twimg.com/media/C_sfNhMUQAAI_q9.jpg:large
Any clues much appreciated!
-A


---
---