colors bleeding on opposite fold of prin
---
[ Follow Ups ] [ Post Followup ] [ Ukiyo-e Q & A ]
---
Posted by manuD (78.220.151.197) on September 19, 2020 at 11:07:31: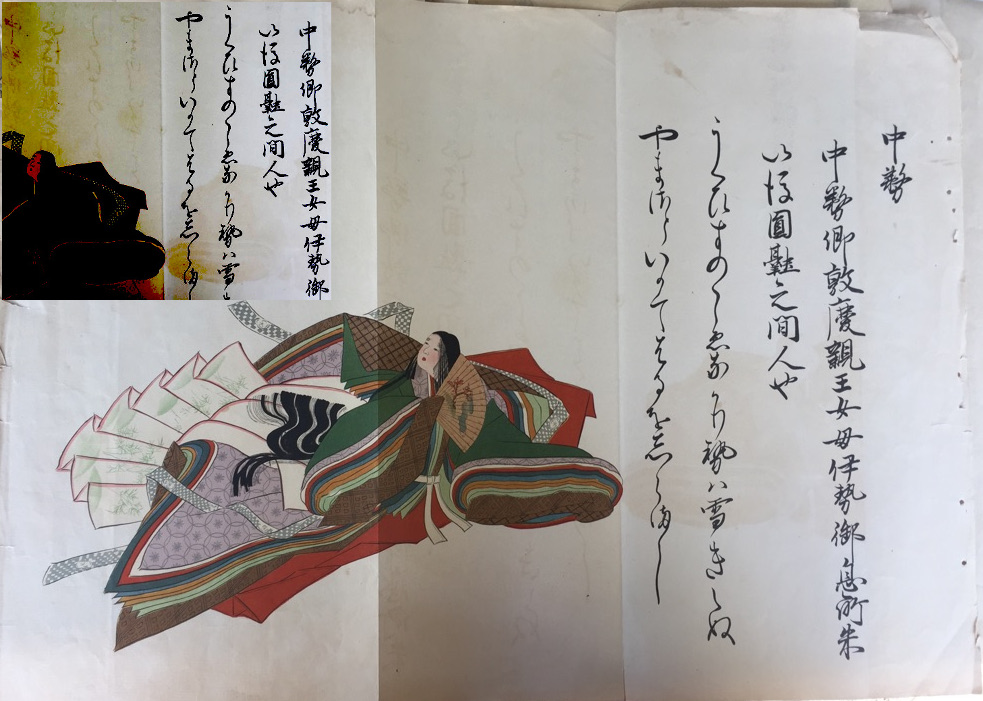 https://data.ukiyo-e.org/uploads/images/8e9658a7fd86e8f538424830036d6734.jpg
On this print of Nakatukasa the colors of the text and of the kimono sleeve can be seen on the opposite fold of the print, as the contrast enhanced inset shows. The colors are still very slightly sticky. No color bled through the paper. What does this tell us about the print? Is it a poorly made lithograph or woodprint for tourists?
Regardless of this defect, would this be a page from a book, as evidenced by the holes on the right, although there are no such holes on two other prints of this series (Chunagon Asatada and Sosei Hoshi). The three prints are folded in the same way.
These prints were acquired in Kyoto in the 1960s or earlier



---
---