Re: Unknown print
---
[ Follow Ups ] [ Post Followup ] [ Ukiyo-e Q & A ]
---
Posted by Alec W. (174.105.163.103) on September 20, 2020 at 17:52:14:
In Reply to: Re: Unknown print posted by Marcel ebben on September 20, 2020 at 15:42:03: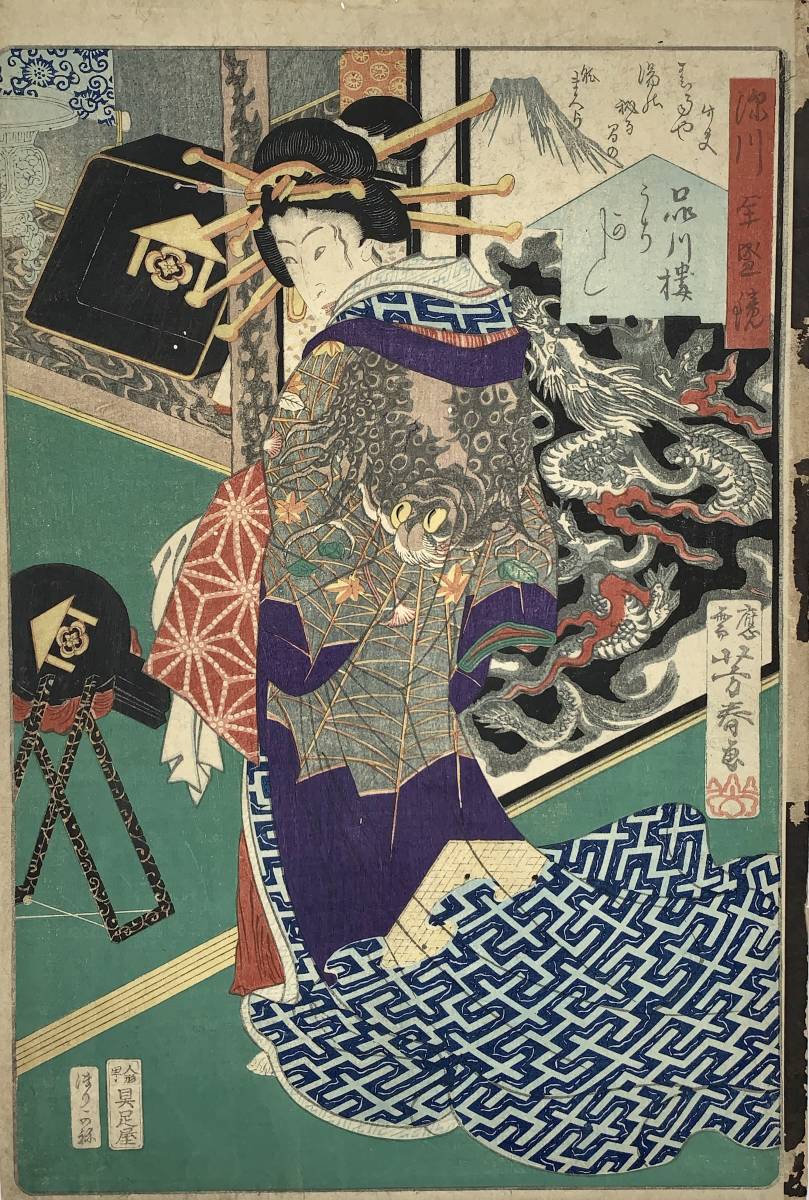 https://data.ukiyo-e.org/uploads/images/7e4eaae45717f24606029194230e78a7.jpg
Hmm, the new picture appears to be exactly the same as the first one...
But I'm pretty confident in the attribution. There don't seem to be many images from this series online, but here's one from an online auction listing:
https://www.letao.com.tw/yahoojp/auctions/item.php?aID=p685231193
I think the seals and the series title match yours -- have a look and, if you agree the matches are good, then I think the attribution is pretty solid. Or, if you want to try to post a close-up of the signature and seals in the lower left, then we could check those as well.
-A


---
---