Re: Another Eizan print
---
[ Follow Ups ] [ Post Followup ] [ Ukiyo-e Q & A ]
---
Posted by Alec W. (174.105.163.103) on September 22, 2020 at 04:54:52:
In Reply to: Another Eizan print posted by John Lord on September 20, 2020 at 09:05:09: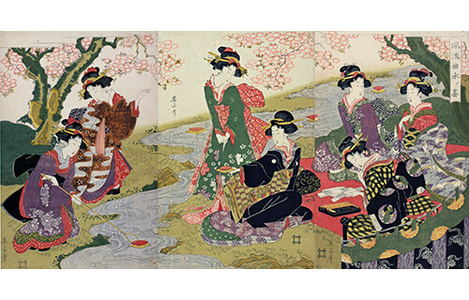 https://data.ukiyo-e.org/uploads/scaled/2d97c079703e1c946de0e8044d747905.jpg
I haven't been able to pin this one down specifically, but some observations:
Date seal: 1808 (9th month?)
Publisher: Sanoya Kihei 佐野屋喜兵衛
The design appears to belong to a multi-sheet composition, so it's probably unserialized.
I can't make out the title.
Also, here's a (perhaps) similar design from the same publisher:
https://www.artagenda.jp/exhibition/detail/1767
-A


---
---