Unknown-- Couple on Porch
---
[ Follow Ups ] [ Post Followup ] [ Ukiyo-e Q & A ]
---
Posted by Francis Smith (98.233.36.177) on September 26, 2020 at 05:59:49: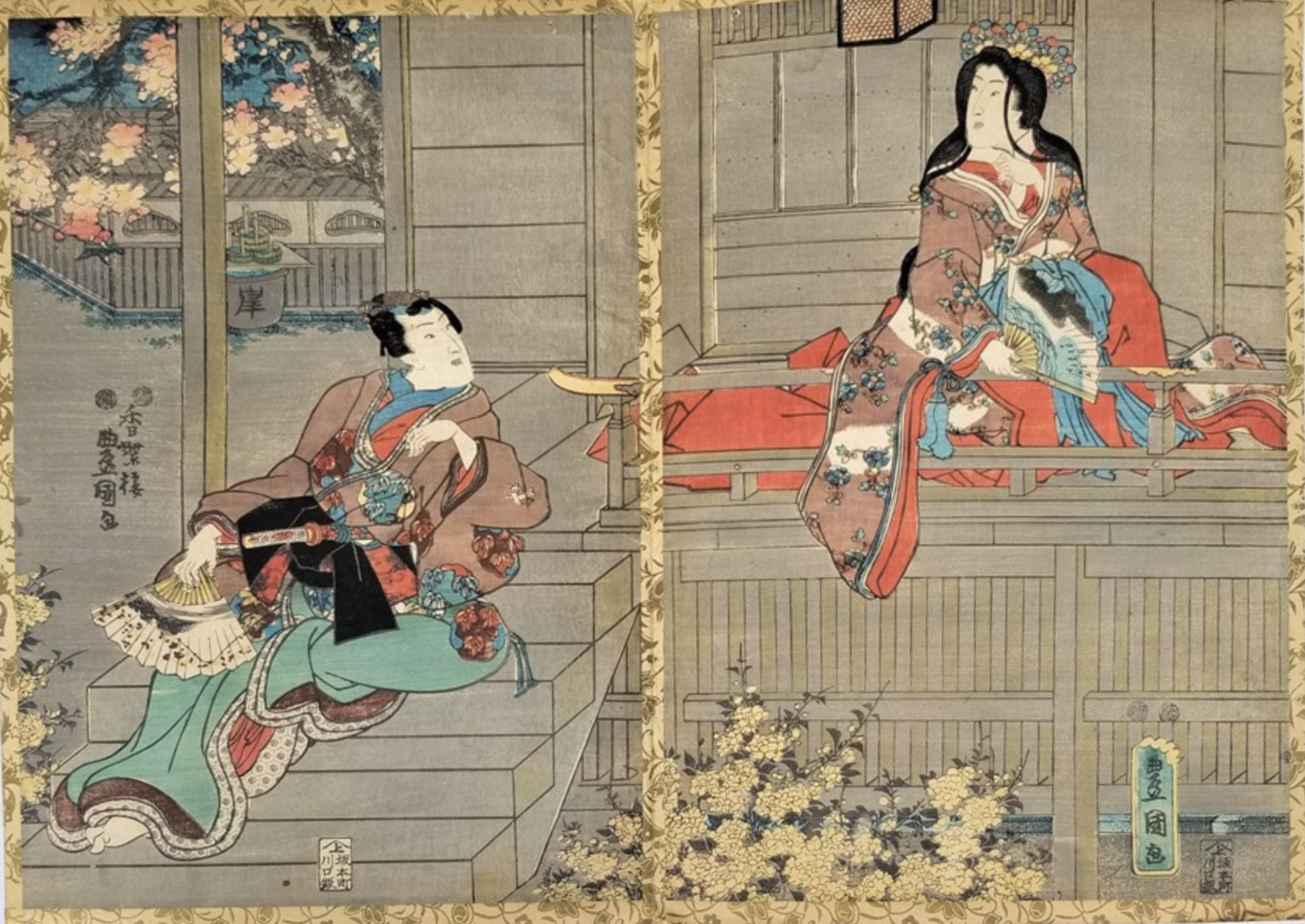 https://data.ukiyo-e.org/uploads/images/cefcf9200de1ae1745cc456b1e54eaf0.jpg
Please let me know if you've seen this image before, and know information on it.
From when the piece was purchased in Japan there is a merchant written tiny label with some Japanese characters, underneath the price of yen 250. I can supply that if you wish.
Each sheet is around 14" x 9.5".
Thank you in advance!


---
---