Re: Help Identify title ukiyo-e Kuni
---
[ Follow Ups ] [ Post Followup ] [ Ukiyo-e Q & A ]
---
Posted by Alec W. (174.105.163.103) on September 27, 2020 at 17:31:07:
In Reply to: Re: Help Identify title ukiyo-e Kuniteru posted by EBG on September 26, 2020 at 16:58:55: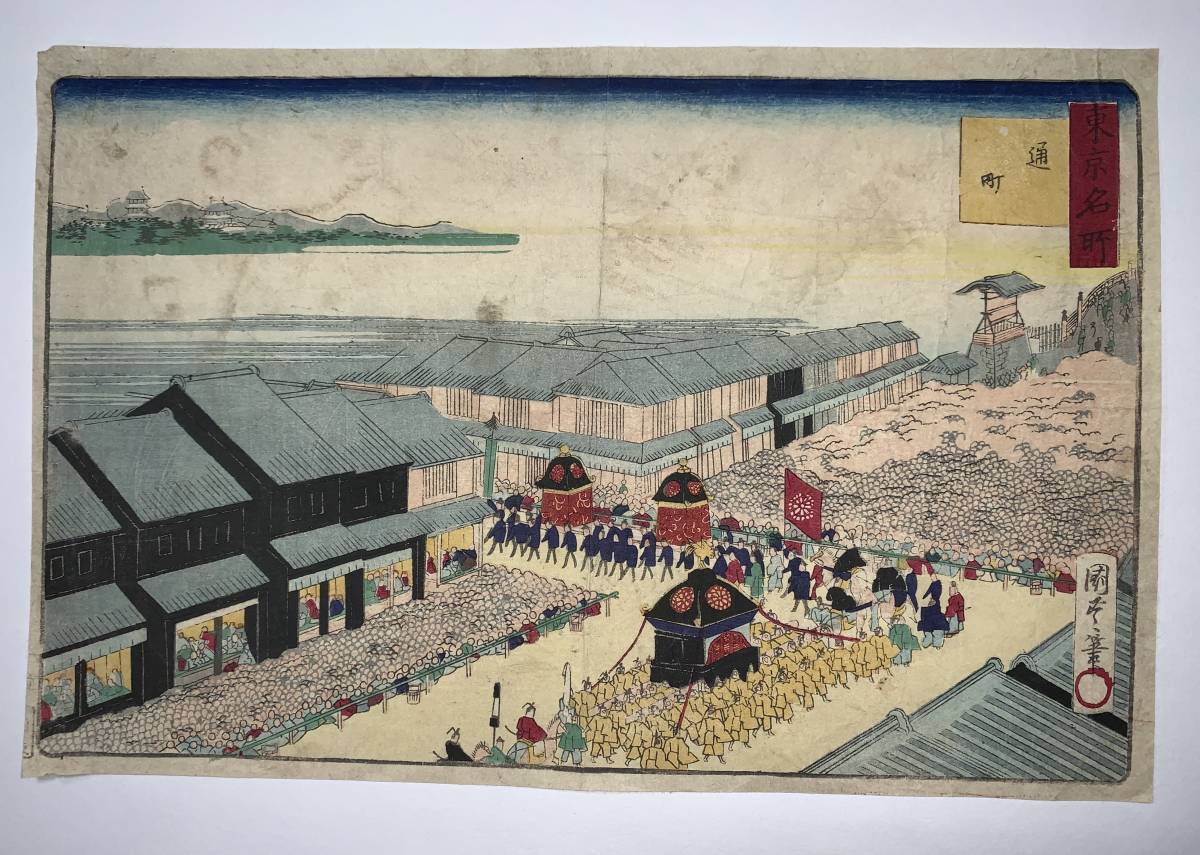 https://data.ukiyo-e.org/uploads/images/f880bde804b578273cef500a3d2f4a3d.jpg
Here's a version of this same design (perhaps from the same blocks?) under a different series title, "Tokyo meisho" 東京名所.
(The picture comes from a defunct auction listing, so there's nothing to link to.)
I'll note that I don't recognize the signature here -- it doesn't appear to me to read either Kuniteru or Kunimasa (the other name appearing on some of the designs you posted).
-A


---
---