Re: Print identifications
---
[ Follow Ups ] [ Post Followup ] [ Ukiyo-e Q & A ]
---
Posted by Alec W. (73.68.252.56) on October 09, 2020 at 20:28:40:
In Reply to: Print identifications posted by Alex B on October 07, 2020 at 02:09:56: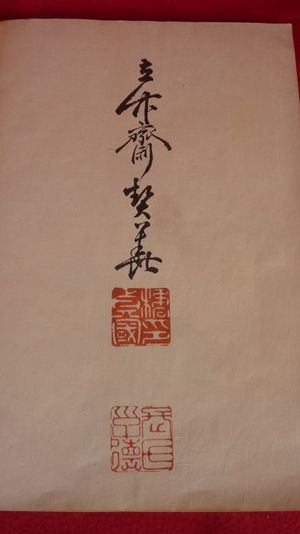 https://data.ukiyo-e.org/uploads/scaled/efe6d441f5bdf6aa153c8506b2d282bf.jpg
The bottom image (the flower print) is signed "Keika", and is the work of Hasegawa Keika 長谷川契華. I don't know much about the artist other than that he was active in the 1890s and published print albums of flowers like this design.
Attached image is Keika's signature from the title page of "Keika hyakugiku" 契花百菊 (1893).
-A


---
---