Re: Artist identification and transl
---
[ Follow Ups ] [ Post Followup ] [ Ukiyo-e Q & A ]
---
Posted by Hans Olof Johansson (83.252.64.52) on October 10, 2020 at 12:22:11:
In Reply to: Re: Artist identification and transl posted by Alex B on October 10, 2020 at 04:53:13: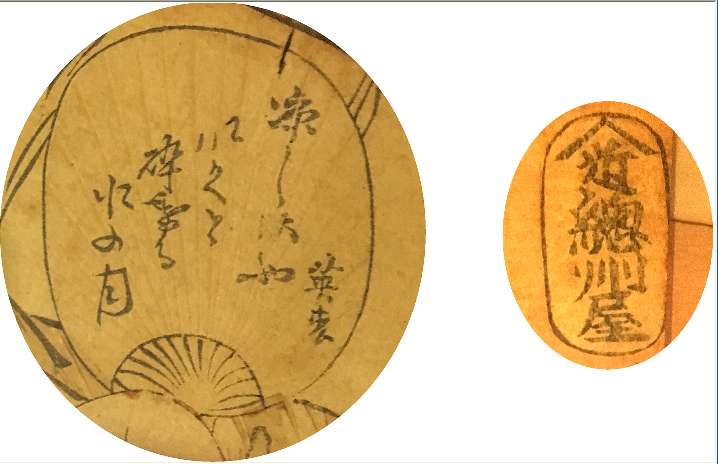 https://data.ukiyo-e.org/uploads/images/0f57fad1479b7f19811f4099d57ed6fd.jpg
Alex,
Your new links made it a lot easier, but unfortunately I can't help you with the interpretation of the writing on the fan. Neither have I managed to identify what appears to be the publisher's mark so far. Hopefully these images will make it easier for someone else to help you, though.
Best regards,
Hans Olof


---
---