Help with this Kabuki poster
---
[ Follow Ups ] [ Post Followup ] [ Ukiyo-e Q & A ]
---
Posted by Rick Wilk (73.103.160.112) on October 13, 2020 at 20:52:38: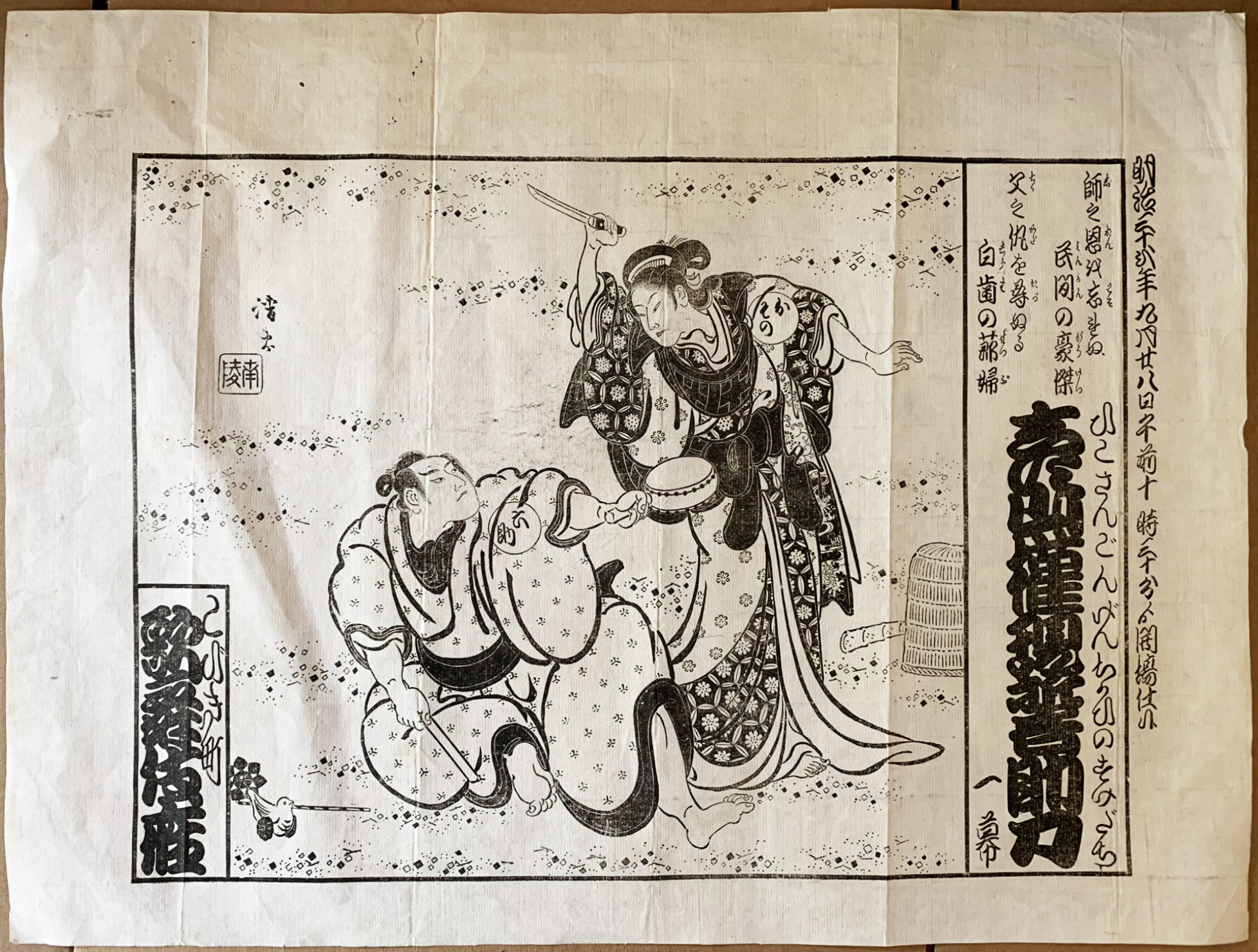 https://data.ukiyo-e.org/uploads/images/9564270a2d543eba81be6373b9613eaf.jpg
This is pretty far from the usual genre I collect; it was sold to me as a Kiyotada (IV?) but I have not been able to find the signature or seal in any of the usual places. Any info would be much appreciated.


---
---