The sons of Takamori depart for the Fron
---
[ Follow Ups ] [ Post Followup ] [ Ukiyo-e Q & A ]
---
Posted by J. Angel (76.65.101.67) on October 16, 2020 at 12:43:48: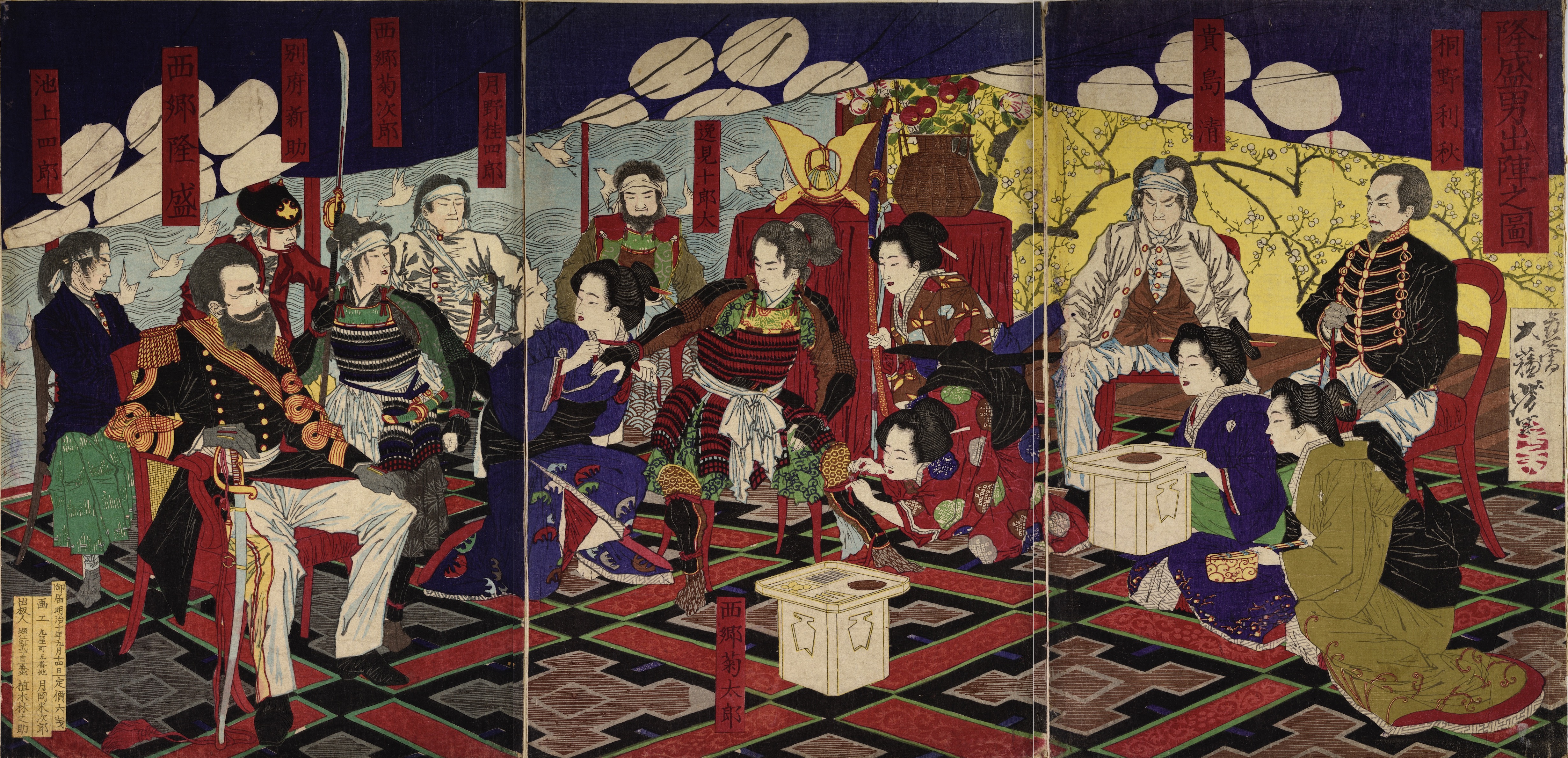 https://data.ukiyo-e.org/uploads/images/9d6ff2de751b7aacc5caf8f8ec1a8e43.jpg
Hi!
At New York Public Library, The sons of Takamori depart for the Front, 1877 57199748, 57199749 and 57199750, is not yoshitoshi.net and I don't find it elsewhere. Is the title correct ?I am doubtful because of the female warrior at the left.
Thank you


---
---