info on meiji horoscope print, please
---
[ Follow Ups ] [ Post Followup ] [ Ukiyo-e Q & A ]
---
Posted by Judy Hahn (75.104.38.138) on October 22, 2020 at 20:37:20: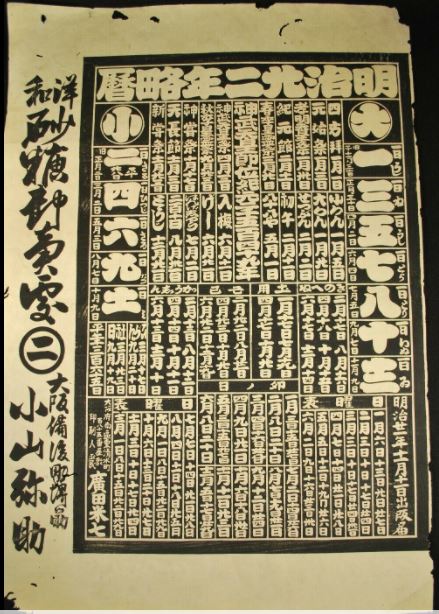 https://data.ukiyo-e.org/uploads/images/de562edb692d908217851c59ed337bdf.jpg
I was told that this was an 1889 Meiji Astrological / Horoscope calendar print predicting the lucky and unlucky days. Could someone tell me the title and publisher? I was also told that the printing on the left margin was some kind of ad supporting the calendar - that info would also be appreciated.


---
---