Unknown Hokusai Woodblock Print
---
[ Follow Ups ] [ Post Followup ] [ Ukiyo-e Q & A ]
---
Posted by Philosophia (24.117.63.201) on October 23, 2020 at 23:33:08: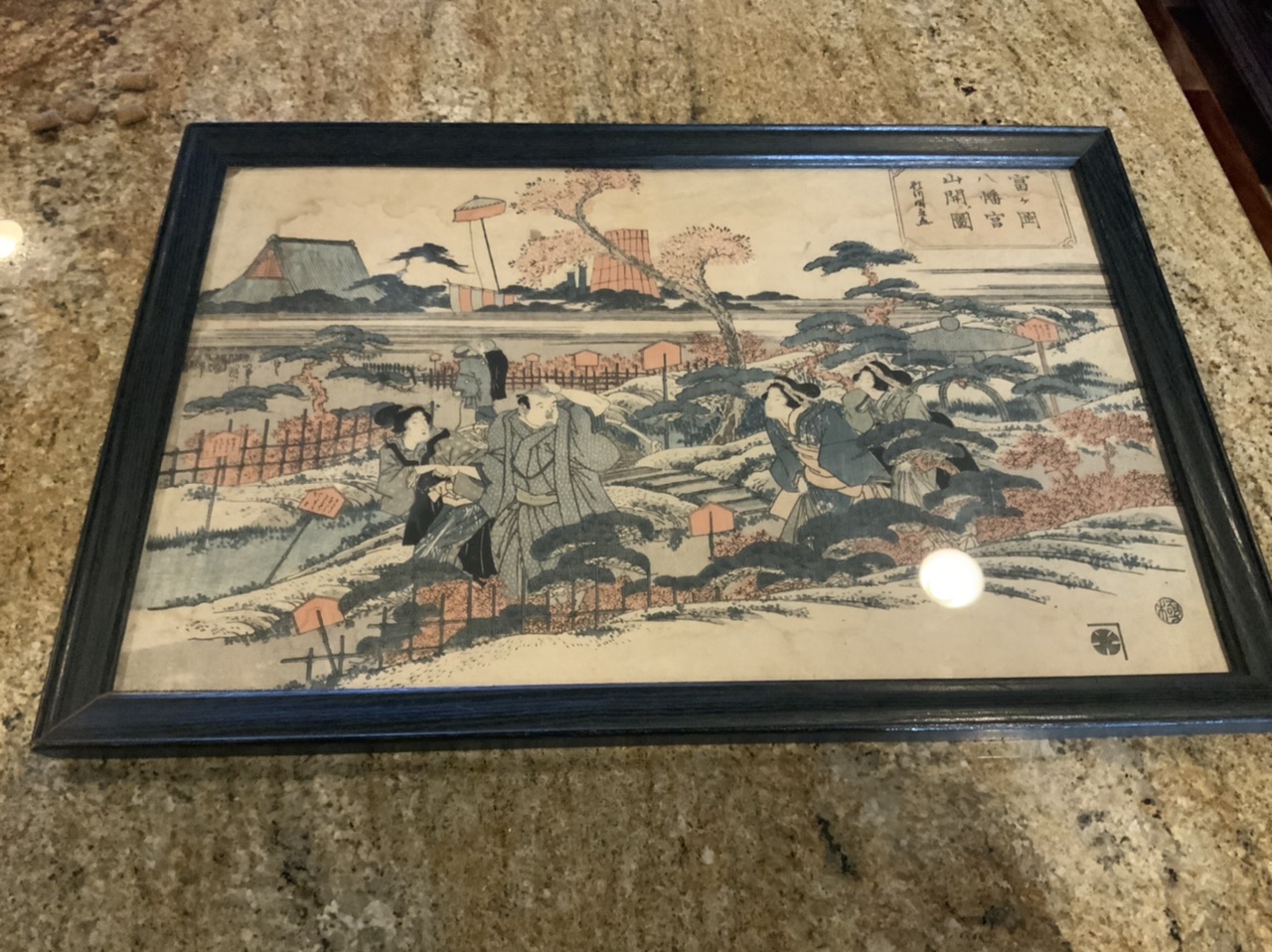 https://data.ukiyo-e.org/uploads/images/6daf0cd617ea88b30906b7753614ddf3.jpg
I have been trying to research this woodblock print. I submitted it to the online search tool to find a comparison, but was unable to do so. I believe that it is from the early 19th century. It is oban sized (14.5x9.25). It is in old original frame with wavy glass. I am looking to find the name of this print and if possible translation of the script. Any help would be appreciated.


---
---