Re: Unknown Hokusai Woodblock Print
---
[ Follow Ups ] [ Post Followup ] [ Ukiyo-e Q & A ]
---
Posted by Philosophia (24.117.63.201) on October 25, 2020 at 18:34:29:
In Reply to: Re: Unknown Hokusai Woodblock Print posted by Horst Graebner on October 25, 2020 at 15:54:08: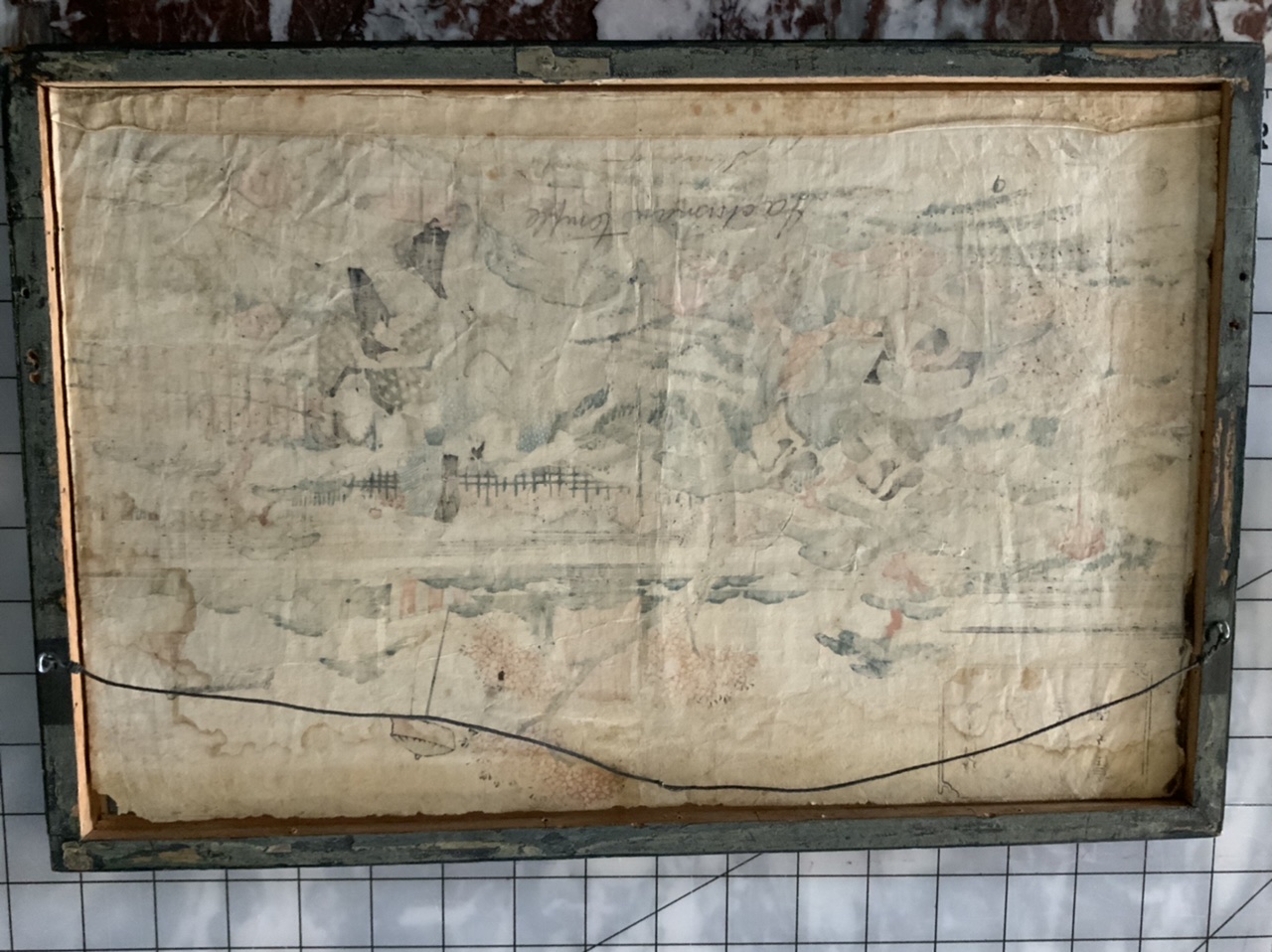 https://data.ukiyo-e.org/uploads/images/1331a42f61fc54c7f40edd5ea3707f9a.jpg
Hello Horst, and thank for the advice. I have removed the cardboard backing, and fortunately it isnít glued down. I would say that the overall condition is fair. I will take your advice and not clean it. I have added a photo of the back. I guess the best I can do at this stage is to buy acid free paper folder for storage.


---
---