Collector's stamp on Utamaro print
---
[ Follow Ups ] [ Post Followup ] [ Ukiyo-e Q & A ]
---
Posted by John Lord (110.140.148.157) on October 26, 2020 at 04:22:33: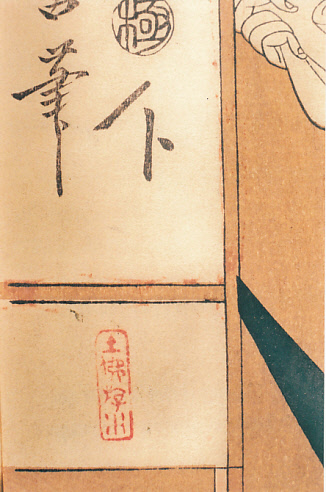 https://data.ukiyo-e.org/uploads/images/2fb315509a0ab5e91188dfad83b7d02c.jpg
I assumed that this print was one of the re-carved prints from the early 2oth century, but am curious about what I take to be a collector's stamp. This would seem to be very unusual on a re-carved print. Can anyone identify the collector?
Thanking you in anticipation,
J


---
---