Re: Who is the artist?
---
[ Follow Ups ] [ Post Followup ] [ Ukiyo-e Q & A ]
---
Posted by Hans Olof Johansson (83.252.64.52) on October 28, 2020 at 14:18:42:
In Reply to: Re: Who is the artist? posted by manuD on October 28, 2020 at 07:45:44: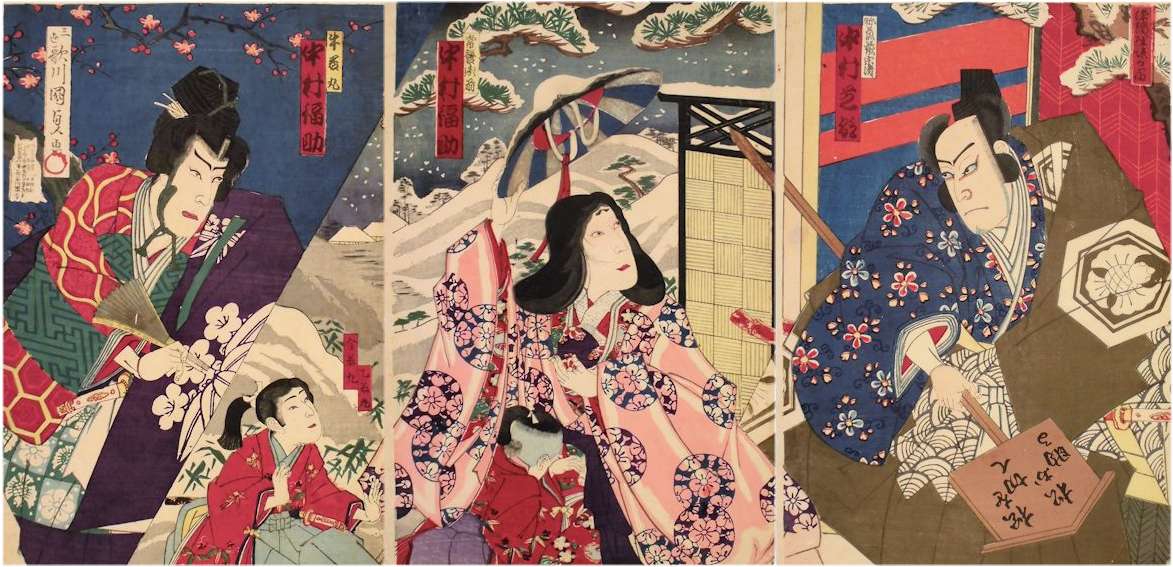 https://data.ukiyo-e.org/uploads/images/ebcb1be69906cb6d7641cbec4a1e4643.jpg
Jonas,
I'm not quite sure how manuD thinks his reply will lead you to the name of the artist who designed your print. However the triptych above, by Kunisada III (1848-1920), is possibly a depiction of the same theatrical scene with Nakamura Fukusuke in the role of Tokiwa Gozen fleeing with her children. Depictions of the same scene have probably been designed by quite a few ukiyo-e artists. Kunisada's print was published in 1889, and your print could well be from the same year. I have no idea who the artist was, though.
Best regards,
Hans Olof


---
---