diptych or triptych
---
[ Follow Ups ] [ Post Followup ] [ Ukiyo-e Q & A ]
---
Posted by Erik Wissing (87.56.85.10) on October 28, 2020 at 21:14:32: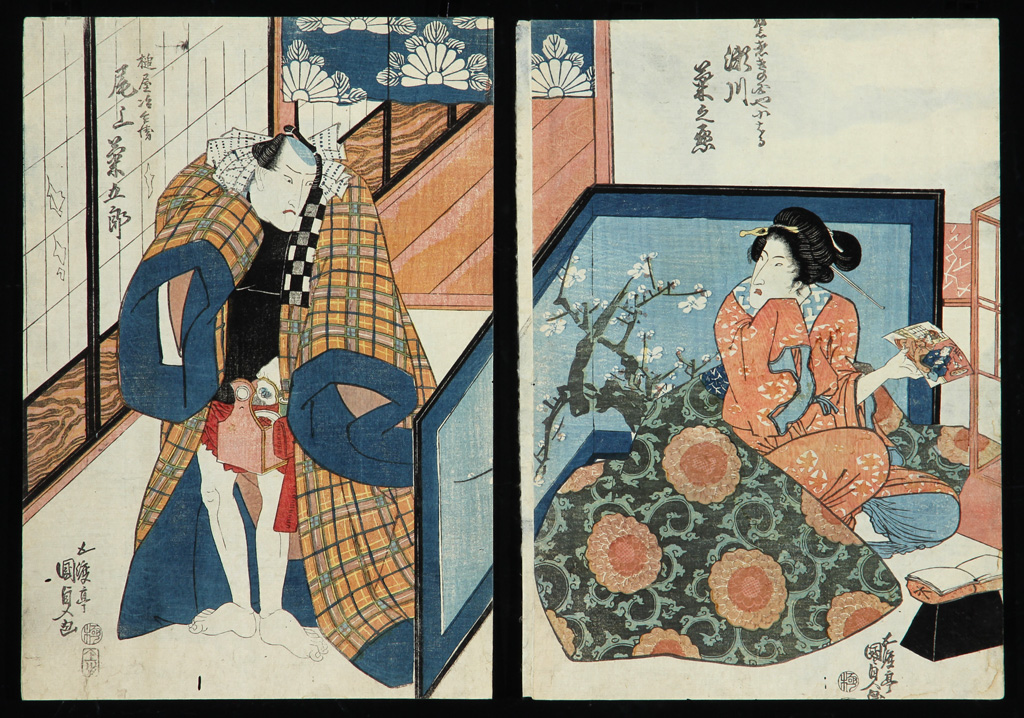 https://data.ukiyo-e.org/uploads/images/573a77da3ffe5984efb188d88d60097f.jpg
I am the proud owner of this Kunisada diptych. It's obviously a scene from a play. I have tried to decipher the roles and the actors' names and believe the picture depicts a scene from the play: Kadoreisha Soga no toshidama, from 1824. Maybee it was originally a triptych. Can anybody help me clarify?


---
---