Re: Who is the artist?
---
[ Follow Ups ] [ Post Followup ] [ Ukiyo-e Q & A ]
---
Posted by Hans Olof Johansson (83.252.64.52) on October 30, 2020 at 14:30:23:
In Reply to: Re: Who is the artist? posted by manuD on October 29, 2020 at 15:46:24: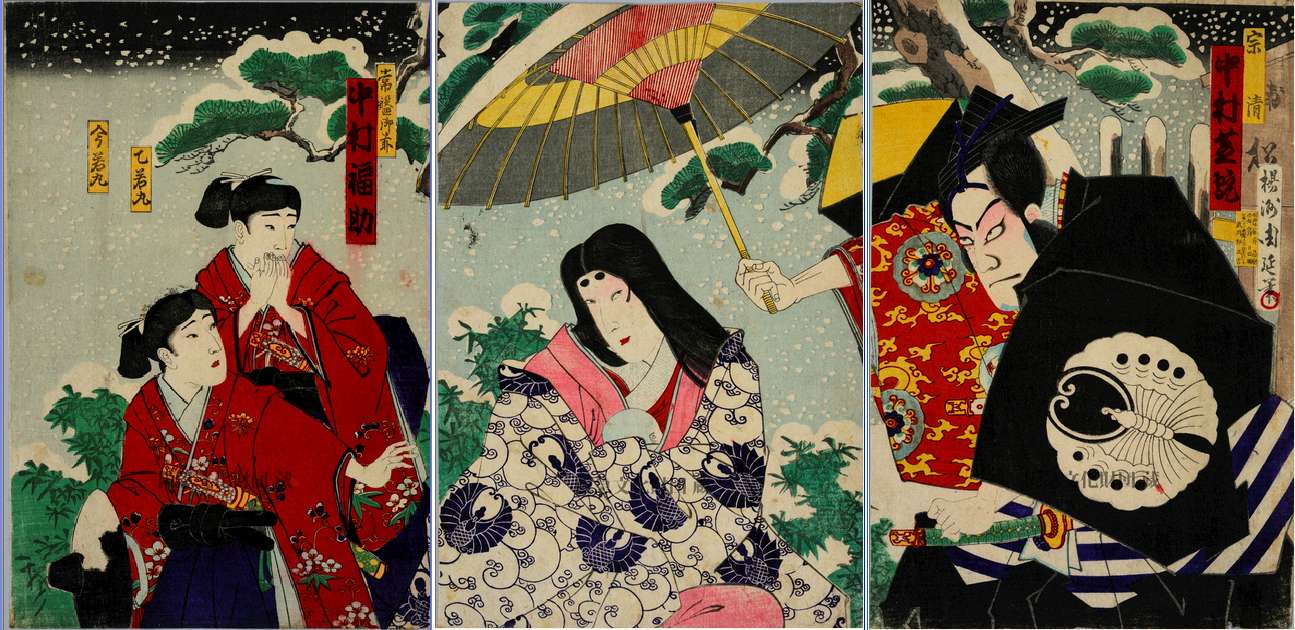 https://data.ukiyo-e.org/uploads/images/bb62e81a0c1d4d4bc703cc7d1888eacb.jpg
There's absolutely no need to apologise, manuD! :-) I made a guess, and it happened to be correct. Thanks to Horst we now know what the complete triptych looks like and that it was indeed published in 1889 (Meiji 22 according to the yellow colophon next to Chikanobu's signature.
Best regards,
Hans Olof


---
---