Help identifying this EISHI HOSODA ~ BEA
---
[ Follow Ups ] [ Post Followup ] [ Ukiyo-e Q & A ]
---
Posted by David K (71.10.237.190) on November 01, 2020 at 01:57:11: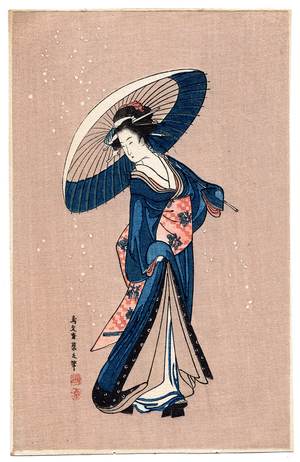 https://data.ukiyo-e.org/uploads/scaled/2fe05f4fc15962065e86ab4d210600ce.jpg
This seems to be a miniature (meiji-era) reproduction of Eishi Hosoda's "Beauty in the Snow", unless please correct me? Has anyone else see this print before? It looks like the artist took some license to the gown work?
Approximately 3"x5"


---
---