Reading cartouche
---
[ Follow Ups ] [ Post Followup ] [ Ukiyo-e Q & A ]
---
Posted by Serge A. (90.9.247.173) on November 09, 2020 at 10:02:06: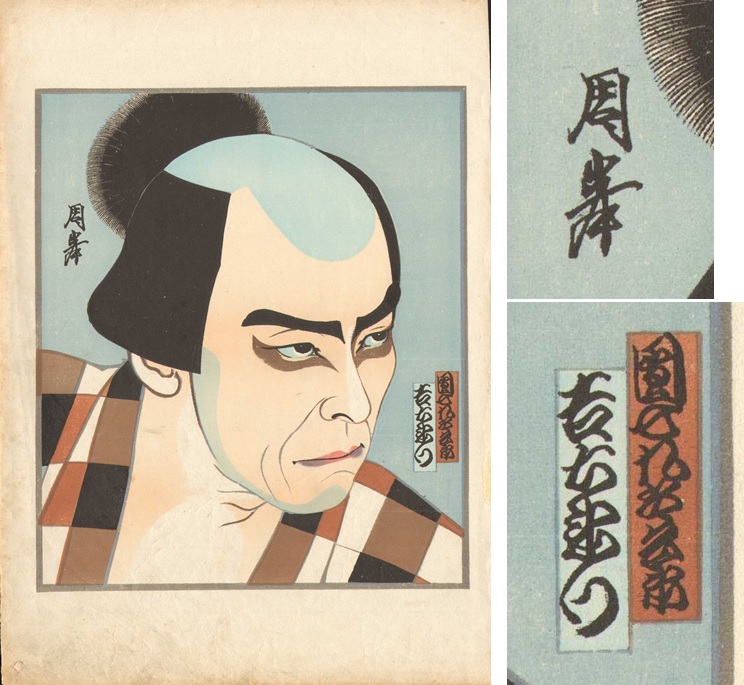 https://data.ukiyo-e.org/uploads/images/bb5e920cbcc2e4791af9d142de679d8b.jpg
Hi everyone, Would someone be able to read the name of the actor and the role in the 2 cartouches? I believe the artist name is read as Shuho, and any additional information would be appreciated.
Many thanks in advance..........


---
---