Violent Conduct of Women and Children in
---
[ Follow Ups ] [ Post Followup ] [ Ukiyo-e Q & A ]
---
Posted by J. Angel (65.92.221.79) on November 13, 2020 at 03:49:57: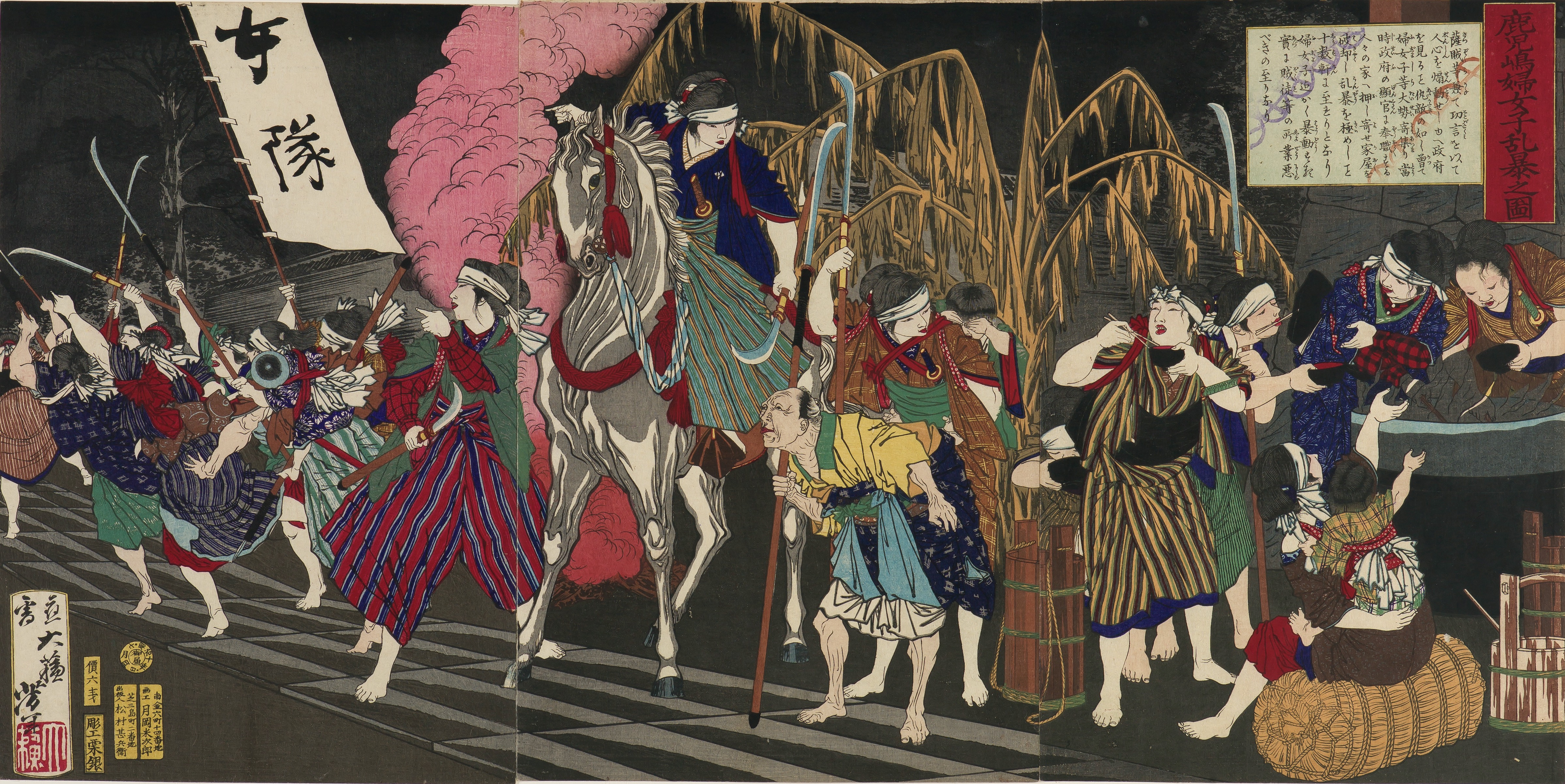 https://data.ukiyo-e.org/uploads/images/8579bb9b37406361befd1b21458885ed.jpg
Hi!
The Saint Louis Art Museum has the "Violent Conduct of Women and Children in Kagoshima" from Yoshitoshi at https://www.slam.org/collection/objects/52743/
I don't find it in the list of Yoshitoshi in the Complete List of Triptychs (by date). What would be the title of title in Japanese?
Thank you


---
---