Please Help me ID this Woodblock Print
---
[ Follow Ups ] [ Post Followup ] [ Ukiyo-e Q & A ]
---
Posted by Steve Price (72.219.146.226) on November 17, 2020 at 06:02:35: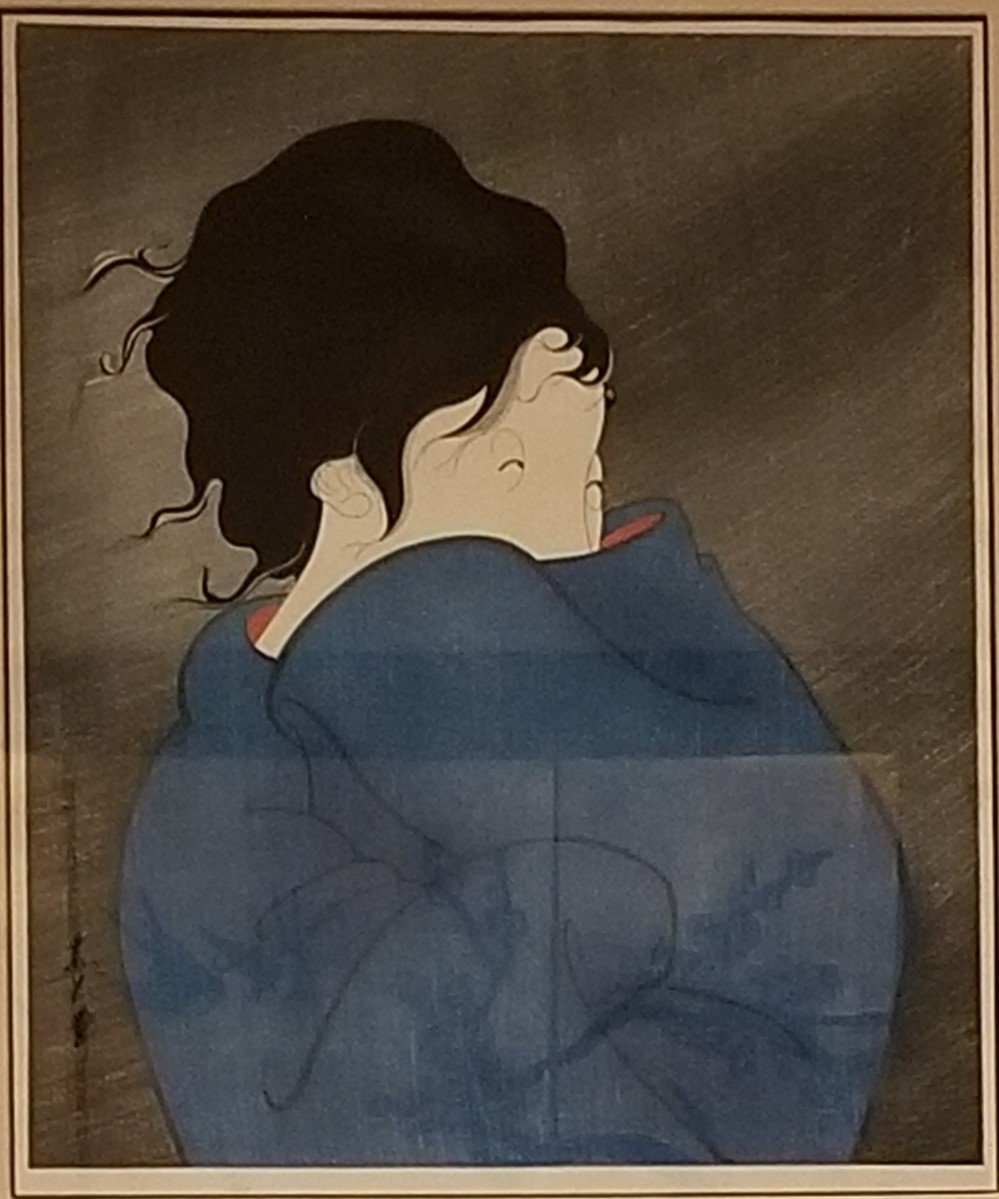 https://data.ukiyo-e.org/uploads/images/06bc67661a15941e1c6bd3d599b378c1.jpg
This is one of less than a handful of prints that I have acquired for which I have no idea who did it. Please excuse some of the glare. This haunting mystical picture of this Maiko has been alluring and mysterious for me. I have included the chop and signature but I am just unable to come up with who did it or any history on it. I would be blown away if you could help me.
https://data.ukiyo-e.org/uploads/images/6ed190cd878c51c9376d77a03df2d8f0.jpg
and here is the chop
https://data.ukiyo-e.org/uploads/images/41d0e2a473c63ac5330aab672f2792b8.jpg


---
---