Re: please help to ID this woodblock
---
[ Follow Ups ] [ Post Followup ] [ Ukiyo-e Q & A ]
---
Posted by Hans Olof Johansson (83.252.64.52) on November 17, 2020 at 12:37:25:
In Reply to: Re: please help to ID this woodblock posted by Thomas on November 17, 2020 at 08:33:46: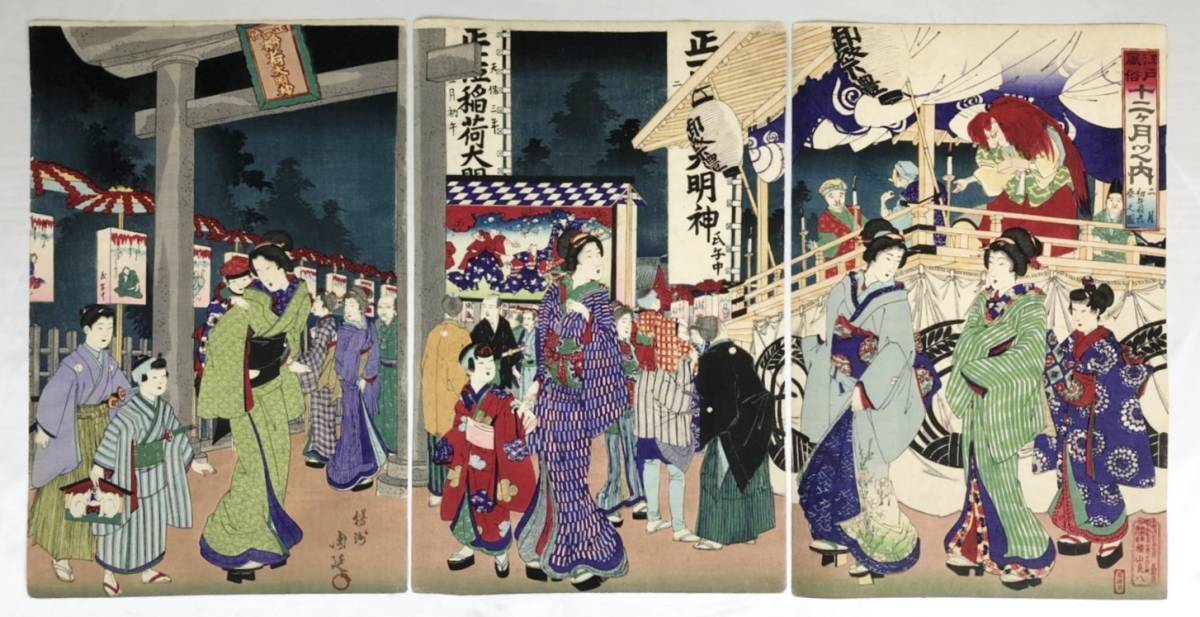 https://data.ukiyo-e.org/uploads/images/f173035d8da4cd567cd44d2c435f54e5.jpg
Thanks a lot, Thomas! Had I but known the series title, I would have been able to find quite a few images on the net, but the picture search engines weren't very helpful in this case.
Anyway the series title is "Edo fūzoku jūni kagetsu no uchi (江戸風俗十二ヶ月之内" - "From the Edo customs of the twelve months"), and it was published in 1889. The publisher appears to be Yokoyama Ryōhachi.
Best regards,
Hans Olof


---
---