Re: Info about an uploaded print...
---
[ Follow Ups ] [ Post Followup ] [ Ukiyo-e Q & A ]
---
Posted by Alec W. (174.105.163.103) on November 22, 2020 at 02:33:36:
In Reply to: Info about an uploaded print... posted by Jaime E. on November 21, 2020 at 20:16:56: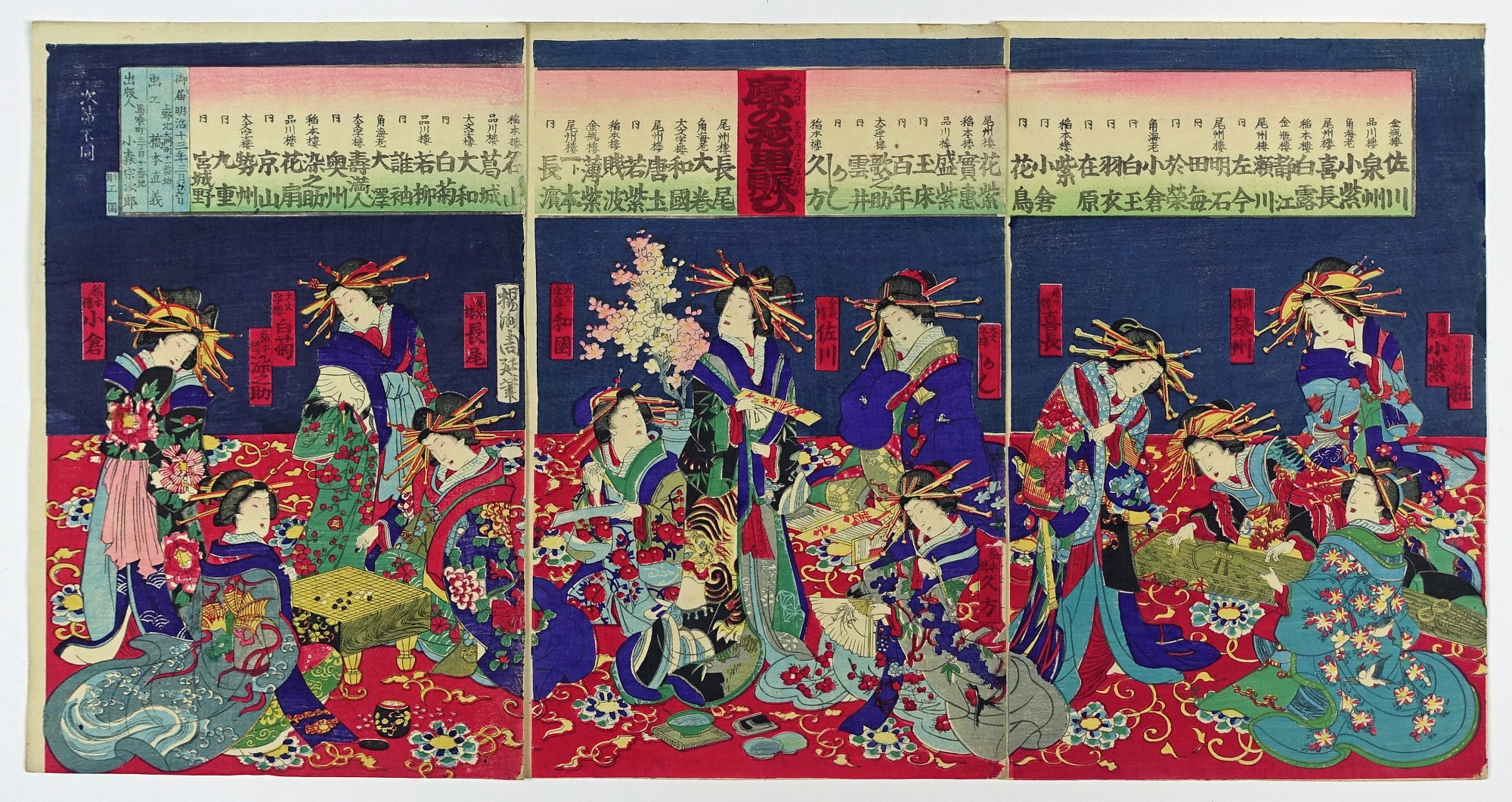 https://data.ukiyo-e.org/uploads/images/9b0d40948feb0c4eaf5564ab0fcdf94f.jpg
You have the right two sheets of a triptych designed by Yōshū Chikanobu 楊洲周延 and published by Kiya Sōjirō in 1880.
The title is given as 廓の花里賑ひ, which I read as "Kuruwa no hanasato [no] nigiwai". I believe it's a sort of pictorial brothel directory, depicting high-ranking courtesans of various houses busily engaged in leisure activities.
The whole triptych can be seen here:
https://ukiyoe.yamabosi.jp/?p=30527
-A


---
---