unknown Triptych
---
[ Follow Ups ] [ Post Followup ] [ Ukiyo-e Q & A ]
---
Posted by LatestarPF (91.57.50.183) on November 29, 2020 at 15:32:25: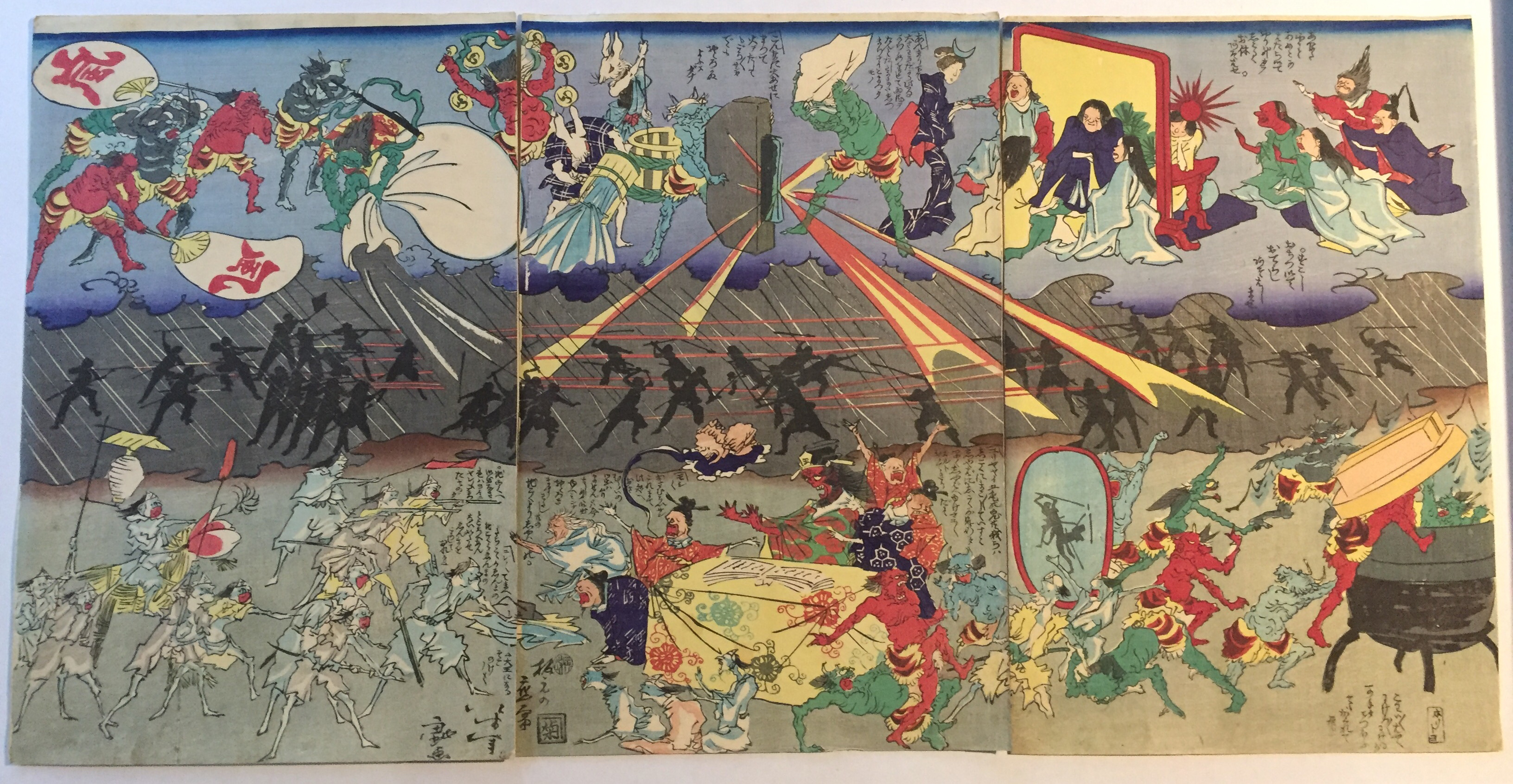 https://data.ukiyo-e.org/uploads/images/0fe4d784c1986977f375e0fb1824e181.jpg
Please dear connoisseurs of ukiyo-e. Can someone say what this Triptych shows? I think, it is the Boshin war. And can you explain the text and signature. a friend has the opinion, that in the left side a Yoshitoshi signature exists, but left? It has more the appearance like Kyosai. Thanks for your effort.


---
---