Please read Kyosai(?) seal.
---
[ Follow Ups ] [ Post Followup ] [ Ukiyo-e Q & A ]
---
Posted by Ger (80.101.115.11) on December 07, 2020 at 17:29:19: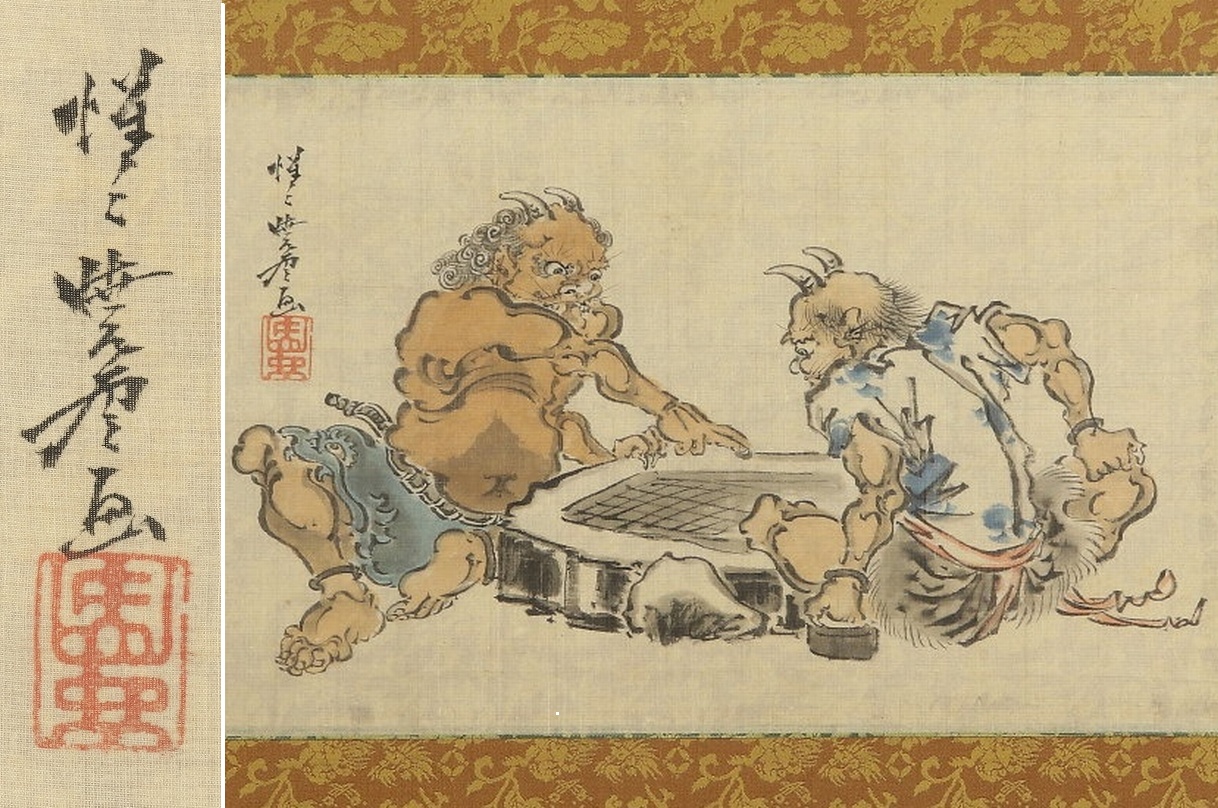 https://data.ukiyo-e.org/uploads/images/95fec42fedbf08e9a04e0c1fa30a017d.jpg

This question is not about a print but since Kyosai produced many I hope it is alright to post it here.
Attached a painting having a signature reading 惺々暁斎:
Shōshō (Shōjō, Seisei) Kyōsai (Gyōsai), a name used by Kawanabe Kyosai.
The information comes from a site that deals extensively with Kyosai.
One can find there the names he used, examples of his signatures, and of is seals:
http://www.myjapanesehanga.com/home/artists/kawanabe-kyosai-1831-1889-
From that the signature in this painting looks OK, but I could not find the seal, nor was I able to read it. An educated guess would be welcome too.


---
---