Identify a Print
---
[ Follow Ups ] [ Post Followup ] [ Ukiyo-e Q & A ]
---
Posted by Jacob (74.92.140.241) on December 15, 2020 at 20:24:45: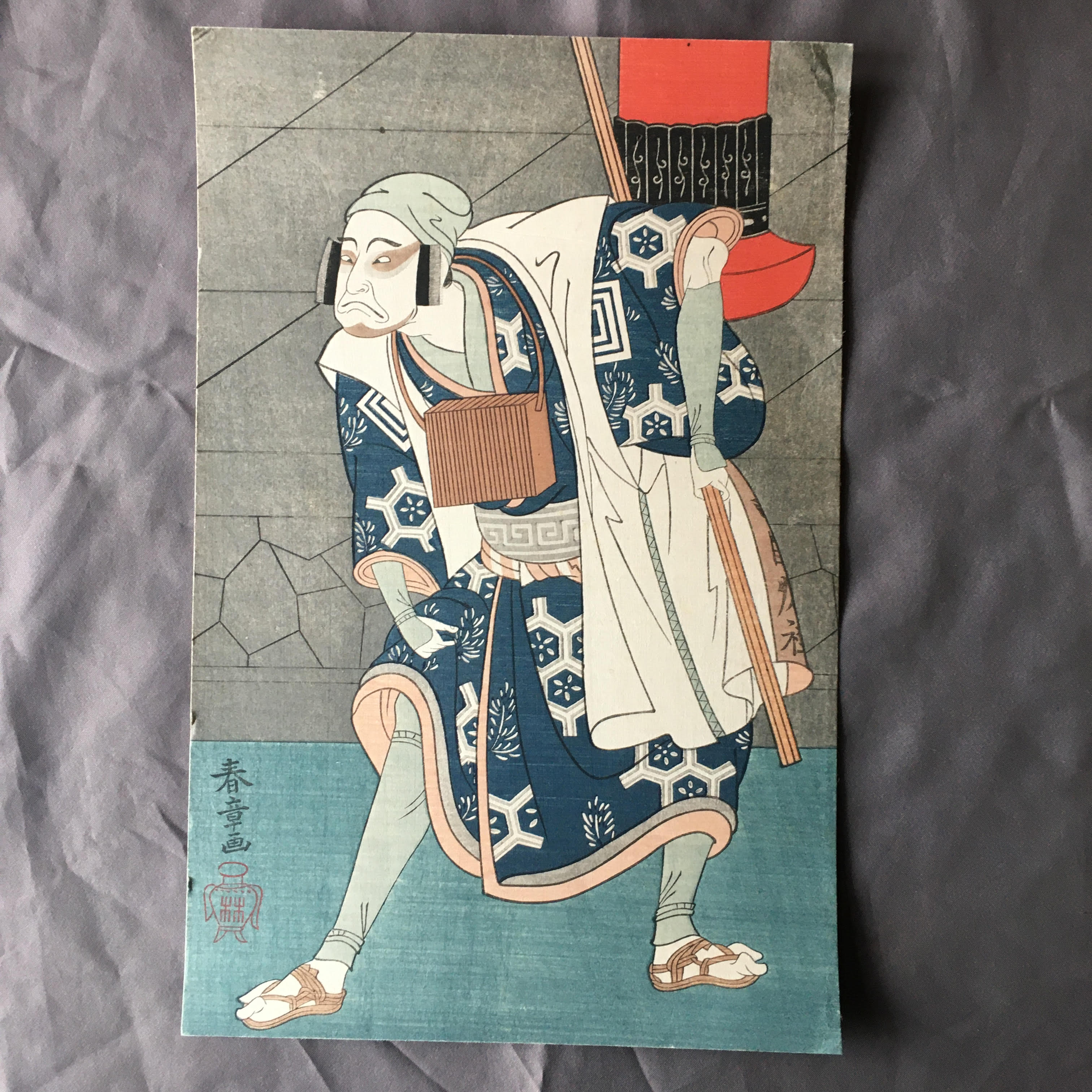 https://data.ukiyo-e.org/uploads/images/8ad7406fd5578cc6d876091132b450cb.jpg
Hi,
I have a small woodblock which was advertised to me as being a 1920s reproduction of a print by Shunsho Katsukawa, published by Nippon Gasui-sha. It is small, about 12.5in by 8in. I can't seem to find the original print by Katsukawa, nor can I verify if this version was a reprint by Nippon gasui-sha. Please see image url. Thanks so much.


---
---